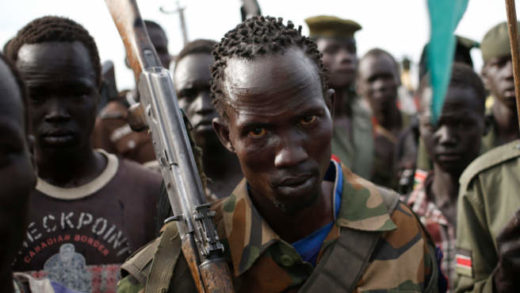 At least 19 people have been killed and 11 injured in cattle raids in South Sudan's Eastern Lakes State, an official said on Thursday.
"Among the dead were 10 youths, who were fighting in self-defence, three children, four women and two attackers,'' Taban Abel, the State Minister for Information, told dpa of the Wednesday night attack.
The minister alleged the attackers came from an area controlled by rebel fighters loyal to the former deputy president, Riek Machar.
There was also an ethnic and political component to the incident.
Cattle raiding have occurred for centuries in South Sudan and children are sometimes also abducted during raids to be used as domestic slaves.
South Sudan is also in the midst of a bloody civil war, in which tens of thousands have been killed since a 2013 split between President Salva Kiir and his former deputy, Machar.
A ceasefire agreed by the warring sides was earlier broken, even before it could come into effect.
Load more