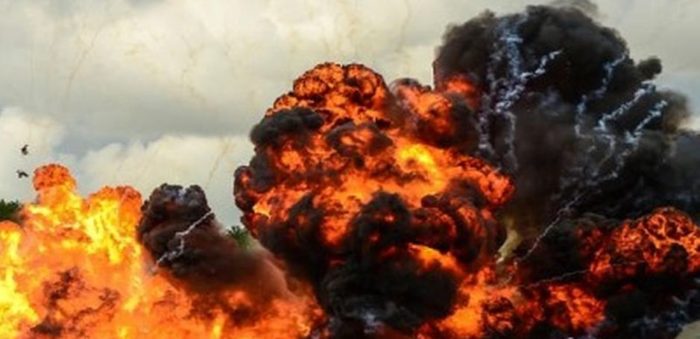 Many people have been injured while attempting to scoop fuel from a broken pipeline at Dagbo-Pogo community in Niger State, North Central Nigeria.
While no one died in the incident, farmlands and houses belonging to more than 20 villages around the substation were razed.
According to Channels tv, firefighters were, however, seen battling to put out the blaze that erupted from the vandalised pipeline belonging to the Nigerian National Petroleum Corporation (NNPC).
Also, officers of the Nigerian Security and Civil Defence Corps (NSCDC), the police as well as that of the Niger State Emergency Management Agency (NISEMA) were at the scene of the incident.
Although journalists were barred from entering the premises of the NNPC substation, Channels Television gathered that the organisation is evacuating tankers to prevent an escalation of the situation.
Load more