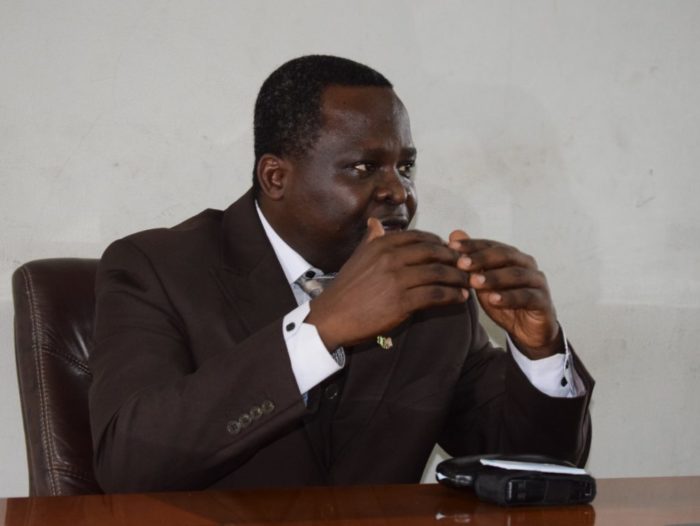 Prof. Ayandiji Aina, Vice-Chancellor, Caleb University, Imota near Lagos, on Tuesday, said that private universities are able to produce many first class because they adhere to their carrying capacity and are quality driven in terms of admission.
Aina spoke with the News Agency of Nigeria (NAN) in Lagos, in a reaction to the National University Commission (NUC) 2017 reports which indicated that Nigeria private universities produced more first class graduates than the public universities.
The report had since attracted critics from various scholars and quarters on the possibilities of the private universities lowering or compromising on standards to increase enrolment.
The VC said that first class students produced by private universities merited their degrees and had proved it again in other areas.
"People say we are producing many first class graduates in the private university and I ask them if they have assessed the students to know if they are lower in quality.
"There is no way a student will make first class and I have to regulate him or her down to second class because I want to graduate less number of first class.
"There are cases of second class upper students of private universities making first class in the law school and that is an endorsement for us.
"Recently, one of our second class upper graduates from Caleb University, Seyi Arole, was the best graduating student in Architecture, in one of the universities in Canada," he said.
According to him, the Nigerian Government sponsors 200 first class graduates nationwide yearly for their PhD's and for the first three editions, a particular private university has been producing about 10 per cent of the beneficiaries.
The Vice-Chancellor expressed disappointment on allegations of some public universities lecturers not attending lectures until about three weeks to the examination before compelling students to go through marathon lectures.
"Many of us who graduated from the public universities can testify to this," he said.
The VC said it was also not unusual to hear a lecturer in the public university say it was impossible for a student to score 70 per cent in their course.
According to him, a lecturer in the private university must complete his or her 15 weeks in class and cannot compromise on this because attendance is strictly monitored.
He noted that most private universities also connect their classrooms and other resources for international training to upgrade standard, adding that this was giving them an edge over their public counterparts.
Aina said most private universities now organise an interface between their students and industries and that they are also recruiting the best hands in the public institutions and industries.
"There is no way an institution would do all this and not produce the best, so I implore the public institutions to follow suit.
"There is no need to suppress the opportunity of students but rather allow their intellect and talent grow for posterity sake," he said.

Load more