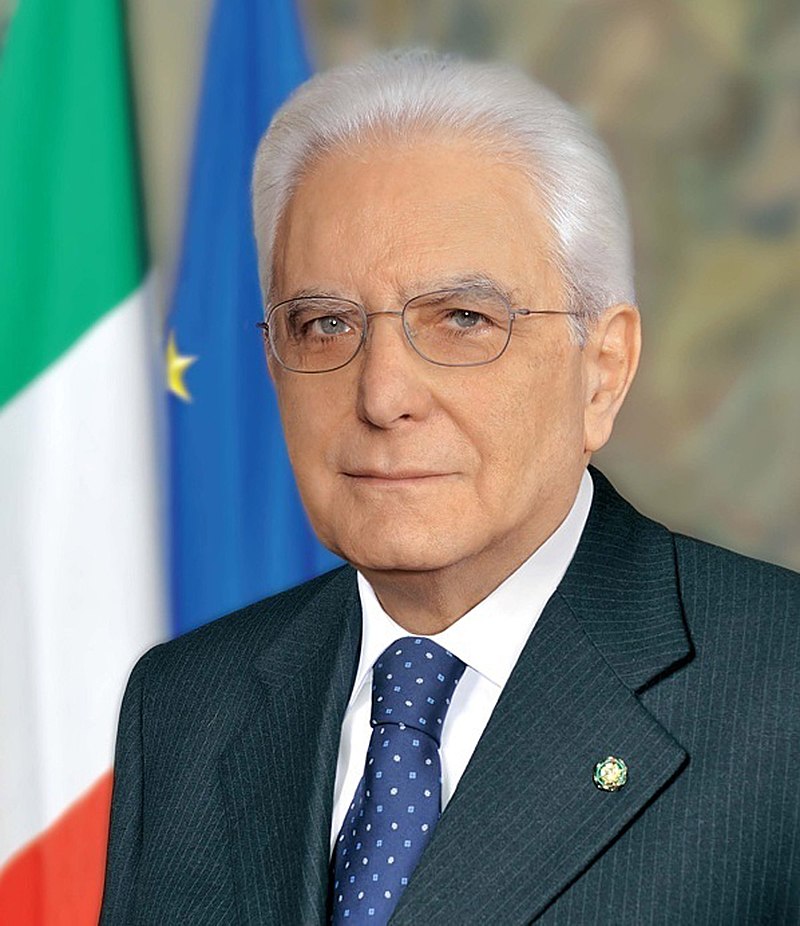 President Sergio Mattarella has made a rare intervention in Italian politics to end a simmering dispute within the ruling coalition over a migrant boat, angering the right-wing Interior Minister Matteo Salvini,
Mattarella said on Friday that he contacted Prime Minister Giuseppe Conte on Thursday night to express his concern about the plight of 67 migrants rescued at sea and brought to a Sicilian port, whom Salvini had refused to allow to disembark.
The ship had been brought to the port of Trapani with the approval of Transport Minister Danilo Toninelli, meanwhile, Salvini ordered that no one should leave the boat until alleged violent conduct by some of the migrants had been investigated.
Toninelli is from the anti-establishment five-Star Movement, while Salvini heads its coalition partner: the right-wing, anti-immigrant League.
After receiving Mattarella's phone call, Conte, a non-partisan academic, ordered that the migrants be allowed off the ship.
Salvini said he had learned of the president's move with "regret and amazement".
Relations have often been tense between Salvini and Mattarella, who has a largely ceremonial role and intervenes in politics only in exceptional circumstances.
After inconclusive elections in March, Mattarella rejected Salvini's request to be named prime minister, he also refused to defend the League after a court ordered that its funds be sequestered over a corruption case.
Salvini tweeted on Friday that he would not let the case of the migrant boat lie, using capital letters to say someone "has to pay" if the migrants had been violent.