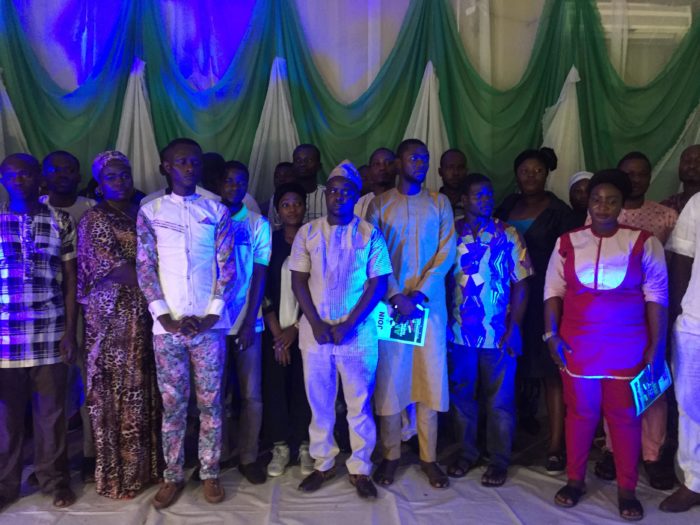 Adejoke Adeleye, Abeokuta
The Ogun State Chairman of Abundant Nigeria Renewal Party (ANRP), Mr. Olusoji Daniel has said that the Not- too -young-to- run bill was already dead before it was signed into law by President Muhammadu Buhari.
He said the outcome of the 2019 elections, was not the solution to the mirage of problems the country is facing.
Daniel, who spoke after the party's local government Congress in Abeokuta, Ogun State noted that the problems of the country was endemic ,hence elections result was not the solution.
He said if the country wanted to make progress and meaningful development, it needed to re-engineer its foundation.
Daniel, however, called on all Nigerians to come together and support the current government for the best interest of the country, adding that governance was the work of all and sundry.
His words: "Our problem in Nigeria is endemic, we need to re-engineer the country from its foundation, so result or outcome of elections in 2019 is not the solution."
On Not-too-Young-to-run Bill, the ANRP Chairman described the passage and signing of the bill into law as "dead on arrival", saying that it was a scheme for politicians' children to take over from them.
He said the bill was not for ordinary Nigerians youths, saying only the rich children could afford the price of the forms.
Daniel disclosed that there were still some fundamental facts that needed to be addressed for the best interest of the Nigerian youths.
"The Not-too-Young-to-Run Bill is dead on arrival. For example which of the youth can afford N10 million forms, it won't work until some fundamental facts are fixed. They have just created another Channel for their children to take over from them, " he said.
He also disclosed that the party, in partnership with the British Council, was planing to train 1,000 Ogun residents on renewable solar energy as well as securing of soft loans to 100 people.
Load more