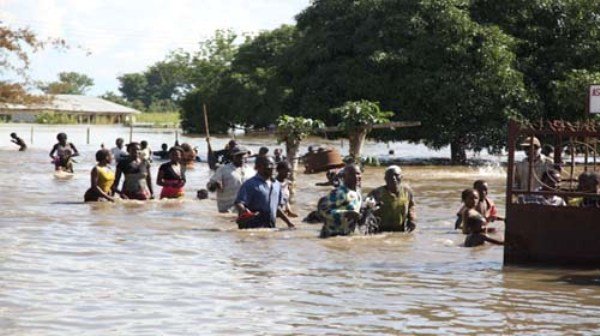 Over 45 people have been reportedly killed after a downpour wreaked havoc in 10 communities in Jibia Local Government Area of Katsina State.
More than 1,000 houses were also destroyed with over 250 livestock confirmed killed in the heavy rain which started around 11:00 pm on Sunday and lasted till the early hours of Monday.
Some of the communities affected by the flood are Kwata, Dantudu, Sabuwar, Tukare, Tsohuwar Tukare and Ungwar Mai Kwari, among others.
Channels tv reports that the failure of the rain to stop on time caused the river channels in the affected villages to overflow their banks, killing many residents and sweeping away several vehicles, motorcycles and farmlands, in the process.
The disaster also sacked many residents from their homes and shops as their apartments were flooded.
The Head of Jibia Local Government Administration, Almustapha Idris, confirmed to Channels Television that 21 persons were buried on Monday.
He added that authorities from the neighbouring Niger Republic have asked them to come and recover 18 more bodies.
As at the time of filing this report, residents were still salvaging their properties from their homes while some were packing out of the affected areas.
The State Governor, Aminu Masari, has since visited the affected communities but refused to speak to reporters.
The Nigeria Meteorological Agency (NIMET) had listed Katsina as one of the states that would experience heavy rainfall, in its forecast earlier in the year.
The incident occurred less than three weeks after President Muhammadu Buhari visited Katsina, his home-state to commiserate with the victims and families of those affected by an earlier rainstorm.
During his visit on June 29, he visited the palace of the Emir of Katsina, Abdulmumini Usman, where he addressed the people.
The previous rainstorm also claimed lives, although not as much as that of Sunday, and caused serious damage to some communities in Charanchi, Mashi, and Musawa LGAs of the state.
Load more