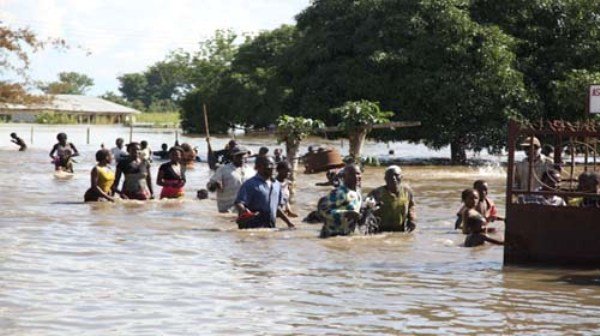 The remains of Hindatu Yahaya, a young girl who got married three days before the flood in Jibia town in Katsina, which eventually swept her away, have been recovered in Niger Republic.
Husband of the deceased, Malam Sani Yahaya, told the News Agency of Nigeria (NAN) on Wednesday in Jibia.
"The Corpse of my missing wife was retrieved at Girka village in Mada-Rumfa town of Niger Republic," he said, with emotions flowing in his voice.
Yahaya said that the flood occurred on Monday night at about 2:00am, cleared his house and took away his wife.
"We searched in the river and rubles of the collapse walls of my house and the houses of our neighbours but could not locate her.
"As we are searching, we got a phone call from people that are helping us in Mada-Rumfa town of Niger Republic, that the corpse of a young woman has been retrieved from the river that pass through their town.
"We rushed to the town and discovered that it was the remains of my wife that was fished out of the river.
"We collected her dead body and brought her back to Jibia town, where we buried her in accordance with Islamic injunctions" he said.
Yahaya said that for past three days, he had not been able to eat because of the trauma of missing his new wife that was with him for only three days.
Load more