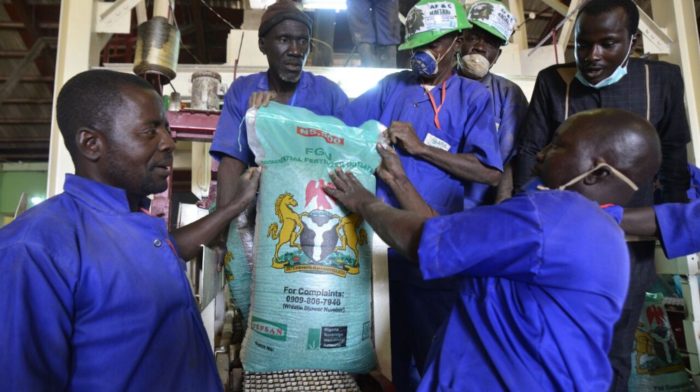 The Jigawa Government says it will sell 5,000 metric tons of assorted fertiliser to farmers for the current wet season farming.
The General Manager of Jigawa Agricultural Supply Company (JASCO), Alhaji Muhammad Lana, disclosed this to the News Agency of Nigeria (NAN) in Dutse on Sunday.
Lana explained that the fertiliser, equivalent to 100,000 bags, would be sold at subsidised rate of N5,500 each to farmers.
"For now it is only NPK brand of fertiliser that we are selling because it is the only brand that we have in stock," he said.
The general manager said farmers could obtain the commodity at JASCO's Retail Outlets in the 27 local government areas of the state.
"Apart from fertiliser, we also sale farm chemicals like herbicides, insecticide, pesticides and harvesters.
"It is the determination of the present administration in the state to provide necessary farm inputs and implements to farmers for the development of agriculture which is its cornerstone," he said.
Meanwhile, the state Chairman of Rice Farmers Association, Alhaji Adamu Maigoro, told NAN that the state government sold 6,000 bags of fertiliser to 600 members of the association.
Maigogoro said that the fertiliser consisted of NPK and Urea brands with 25 kilogrammes of improved rice seeds.
He stated that each of the beneficiaries was expected to farm one hectre with what he or she collected under the cluster farming initiative.
Malam Abdullahi Abubakar and Hajiya Lami Ali, farmers of Dagwage village of Dutse Local Government Area, however appealed to the state government to make fertiliser available to farmers as early as possible during the current farming season.
Abubakar and Ali decried late distribution of fertiliser and other farm inputs by government and called for more action to address the situation to boost food production in the state.