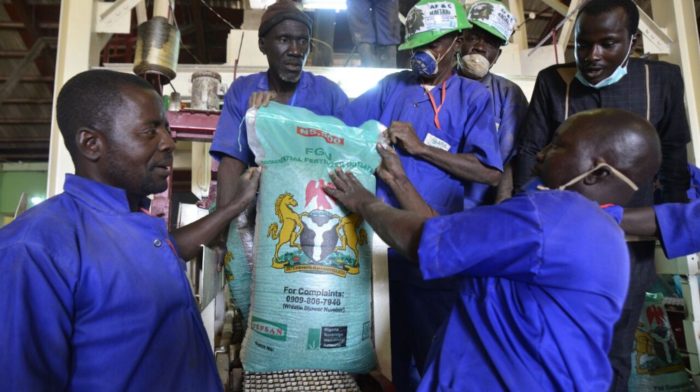 The Taraba Government has procured 1,900 tonnes of fertiliser for sale to farmers at N 5,500 per 50kg. bag in the current cropping season.
The Commissioner for Agriculture, Dr David Kassa, who made this known in an interview with News Agency of Nigeria (NAN) in Jalingo on Thursday, said that the sale of the commodity had even started.
He said that the procurement and sale of fertiliser was aimed at boosting the farmers' productivity so as to enhance agricultural production in the state.
Also speaking, Mr Magaji Isa, a farmer in Gassol Local Government Area of the state, told NAN that adequate fertiliser and other inputs were made available to farmers in the current cropping season.
Isa said that there was enough fertiliser at various selling points across the state for sales at the rate of N5,500 per bag.
Hajiya Jamila Aminu, another farmer from Karim-Lamido Local Government Area, also said that there were adequate fertiliser and other farm inputs for farmers in the 2018 cropping season.
She commended the state government for supplying farm inputs and other implements to farmers in the state.