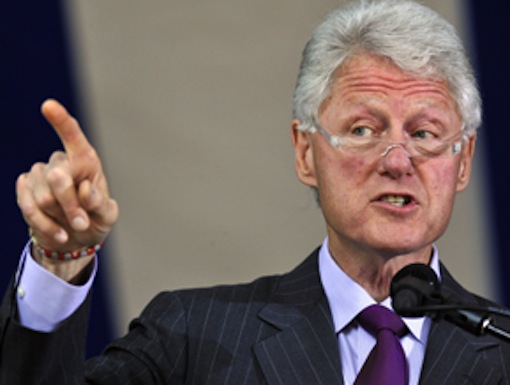 Former U.S. president Bill Clinton on Friday called health advocates, medical professionals and the general population to remain vigilant in the fight against the HIV virus, which causes the immune deficiency syndrome AIDS.
He made the call in Amsterdam, The Netherlands,in a keynote address at the closing of this year's World Aids Conference.
Clinton said: "it's important not to let anybody suggest that we should relax. There are more than 15
million people still living with HIV who are not on treatment."
Clinton, who uses his foundation to champion lower prices for AIDS medication, said: "We need to test
more, treat more, deploy more prevention strategies and scale up what we know is working."
Clinton's speech was briefly interrupted by protesters in the hall who called for the decriminalisation of sex workers and drug addicts.
The UN children's fund UNICEF sounded the alarm about a feared increase in rates of infection among young people, especially in the south of the African continent: UNICEF estimates that, from 2017 to 2050, some five million new HIV infections will take hold in people aged 0 to 19.
Two-thirds will be girls and young women.
Around 15,000 experts from more than 160 countries gathered in Amsterdam on Monday to develop and
discuss ideas and strategies in the fight against the AIDS epidemic.
The next conference is due to take place in the U.S. cities of San Francisco and Oakland in 2020.

Load more