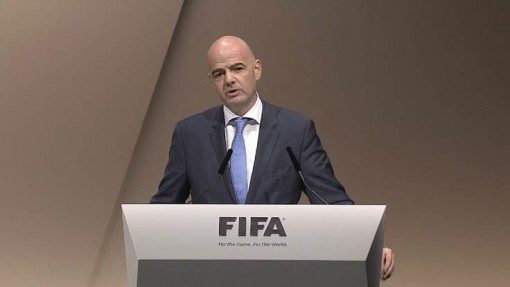 FIFA has invited the head coaches and technical directors of all 211 member-associations to the FIFA Football Conference to be held on Sept. 23 in London.
The world football governing body also invited the technical experts of all the six confederations to the event which will deliberate on the 64 matches of the 2018 FIFA World Cup.
"The purpose of the conference is to analyse FIFA's flagship competition from a technical and tactical point of view, identify trends and compare the main findings with previous editions of the FIFA World Cup.
"This will be based on the report by FIFA's Technical Study Group (TSG), which is due to be presented at the conference,'' FIFA said in a statement by its Media Office on Monday.
It added that the conference would also involve discussions about the implementation of the Video Assistant Referee (VAR) and its impact on the game.
The conference is not like the Post-FIFA World Cup Conferences organised by FIFA after Brazil 2014 and South Africa 2010.
The Post-FIFA World Cup Conferences had been based on the FIFA 2.0 Vision, which aims to promote an enhanced dialogue with member associations and confederations at all levels.
Now, a single event for all FIFA member-associations is being organised for the first time.
Besides the FIFA Football Conference, individual meetings with the technical experts of the confederations and member-associations are also being planned.
"The 2018 FIFA World Cup was a huge success on and off the pitch.
"Through this conference, we aim to present and discuss the main findings identified on the pitch by our experts while listening to the feedback from our member-associations.
"The World Cup should be seen as a learning platform that could have a positive impact on football's technical development around the world.
"By having a single conference, we can engage with all our member-associations at once and trigger a rich and diverse football dialogue," thre statement quoted FIFA Deputy Secretary General (Football) Zvonimir Boban as saying.
The FIFA Football Conference will take place on the eve of The Best FIFA Football Awards also scheduled for London.

Load more