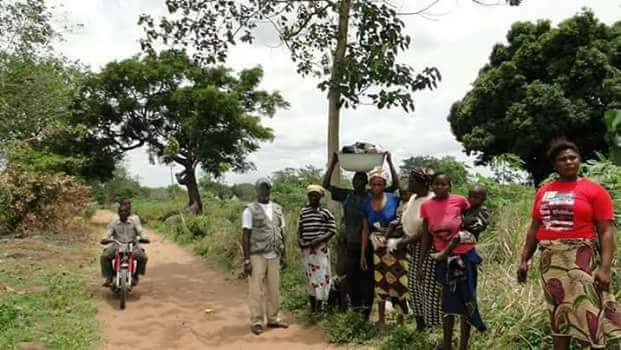 Agatu Resource and Innovative Centre (ARIC), a Non-Governmental Organisation (NGO), on Sunday in Abuja urged the three tiers of government to ensure the rapid reconstruction of damaged public facilities in Agatu, Benue.
ARIC Operations Officer, Mrs Elizabeth Duile, made the call during a news conference organised by the Agatu Consultative Forum on post conflict reconstruction and development of Agatu.
According to Duile, there is need for government at all levels to rise to the occasion of the damage done to the town and make it better again for the indigenes.
"It would be recalled that Agatu is among the towns affected by clashes between herdsmen and farmers in Benue.
"There are countless challenges battling with this town; over 2,000 persons were killed and still counting during clashes between farmers and herdsmen.
"We call on government to assist us with secondary health facility that will serve over 350, 000 people, infrastructural facilities such as good roads, electricity and potable water are also not available," Duile said.
Also speaking, Mr Ngbede Oyishoma, ARIC Secretary, appealed to the international community to help in addressing the human crises confronting Agatu town.
"The sons and daughters of the town have no other place to go except their homes,'' he added.
Oyishoma said that the needed development in Agatu town necessitated the formation of ARIC in building a network of knowledgeable and conscious people to voice out the plight of indigenes of the place.
Similarly, Dr Joseph Enegela, Convener, Society of HIV Care Clinicians in Nigeria, pleaded with the Federal and state governments to help to restore sustainable peace in Agatu.
"Agatu is the only place I go to and find my peace, but unfortunately the peace in the recent times has been disrupted by clashes between herdsmen and farmers.
"We will like to look at opportunities after the crisis and that is what this forum is all about.
"It is an opportunity for all the Agatu people both in diaspora and at home to come together to develop our land that had already suffered years of neglect even before the invasion in 2016," he said.
Also speaking, Prof. Mohammed Adah, called on all indigene of Agatu to embrace peace, adding that peaceful coexistence with others would bring about the much needed development in the land.

Load more