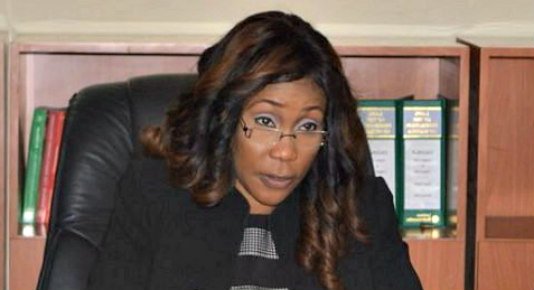 The National Agency for the Prohibition of Trafficking in Persons (NAPTIP) says it is stepping up measures to prevent, combat and eradicate trafficking in persons in the country.
Mrs Ebele Ulasi, the agency's Assistant Director, Public Enlightenment, NAPTIP, said this on Monday in Abuja at World Day Against Human Trafficking organised by U.S. Embassy in Abuja in collaboration with Devatop Centre.
Ulasi said that the agency had resolved to establish desks at points of entry at the nation's international airports "to destroy trafficking business in the country."
She added that the measure was to do thorough checking of travellers with a bid to crack down suspected traffickers and rescue the victims.
The assistant director said that the agency had on various occasions burst trafficking cartels associated with high profile individuals in the country
She said "trafficking in persons is a degraded crime as traffickers profit from peoples' hopes and despair. They prey on the vulnerable and rob them of their fundamental rights.
"Women, children, young girls and boys are always the target."
She expressed concern that victims were most times sexually exploited, including involuntary prostitution, forced marriage and sexual slavery.
She added that some victims had their organs harvested and sold by the traffickers.
Ulasi said that the agency had also concluded arrangements to introduce "Traffic In Persons (TIP)'' as subject into the curriculum of primary and secondary schools.
She noted that NAPTIP was collaborating with the Nigerian Educational Research and Development Council (NERDC) on the proposal "to create awareness among children of school age.
"We are working with NERDC to try to get this done. We are doing this because part of the mandate of NAPTIP is to create awareness, sensitise the masses on the prevalence and dangers associated with human trafficking.
"In taking up these challenges, we keep looking for means of creating permanent awareness, especially for children under the age of 18."
Acting Deputy Chief of Mission in the U.S. Embassy, Aruna Amirthanayagam, said that the U.S. was committed to joining forces with Federal Government to end human trafficking.
Amirthanayagam said that all hands must be on deck to ensure that the business of human trafficking did not thrive.
He added that "I hope that something stirs within you, where you can no longer sit at the side-lines and allow men and women, children and young adults to be exploited in your communities and nation."
The Provost of Police Public Relations School, Retired Commissioner of Police, Emannuel Ojukwu, said that the fight against trafficking in persons was a business of everybody.
Ojukwu urged Nigerians to make necessary information available to the police to enable the force to track down traffickers.
He said that the Nigerian Police was ever ready to apprehend traffickers and prosecute them.

Load more