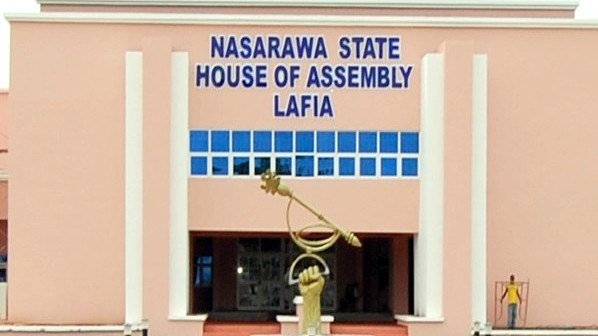 Nasarawa House of Assembly on Tuesday approved a five-year single tenure for Vice-Chancellor for the state-owned University, Keffi and other principal officers of the institution.
The Speaker of the House, Alhaji Balarabe Abdullahi, announced this in Lafia while announcing the passage of a Bill for a Law to Amend the Nasarawa State University Law 2001," during the House proceeding.
He commended the sponsor of the bill, Mr Daniel Ogah Ogazi, (APC-Kokona East) and his colleagues for ensuring that the bill saw the light of the day.
The sponsor, who is also the Deputy Majority Leader of the House, had moved a motion for the passage of the bill and seconded by Alhaji Mohammed Okpoku (APC-Udege/Loko).
Ogazi commended the speaker and his colleagues for giving adequate attention to the passage of the bill.
According to the speaker, said that when the bill is passed into law by the governor, the Vice-Chancellor of the university shall hold office for a single term of five years.
He added that the vice-chancellor shall no longer be eligible for appointment until 10 years, after leaving office.
"Within a period of 90 days and not later than 60 days to the expiration of the tenure of the existing Vice-Chancellor, the successor to the Vice-Chancellor shall be appointed.
"The Registrar shall hold office for a single term of five years except when his tenure is expiring the same time with the Vice-Chancellor, that his tenure shall be extended for one year only and no more, "the bill stated.
The bill further stipulated that the directorates in the university were to be headed by Directors and shall hold office for a single term of five years only.
"Directors of Works and Maintenance, Physical Planning, Health Services and Information, Communication and Technology shall hold office for a single term of five years only, the bill also stipulated.
"Also, there shall be Deputy Vice-Chancellor (Academics) and Deputy Vice-Chancellor (Administration) in the office of the Vice-Chancellor whose tenure shall be two years, subject to renewal for another two years, "it stated.
The speaker, therefore, directed the Clerk of the House to produce a clean copy of the bill for governor's assent.
The bill will be called "Nasarawa State University, Keffi Amendment Law 2018, when signed into law by the governor.

Load more