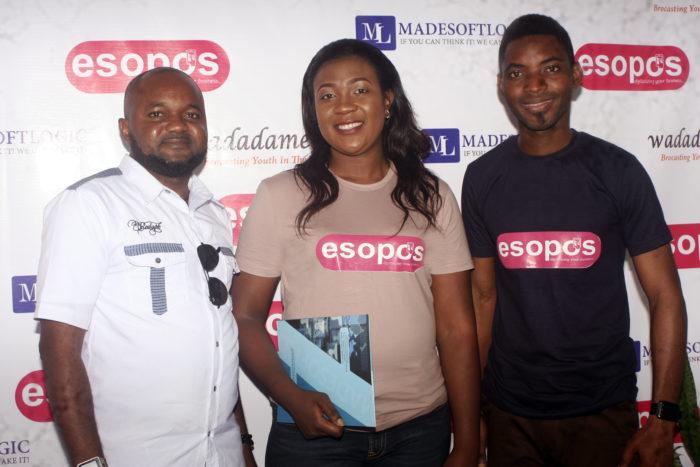 By Daniels Ekugo
Madesoftlogic, an indigenous Nigerian technology company has unveiled ESOPOS, a cloud based Point of Sale (POS) software and social marketplace solution for retailers, wholesalers service providers and other businesses in the country.
The new solution is part of the company's enterprise platform aimed at supporting Small and Medium Scale Enterprises (SMEs) in Nigeria.
Speaking at the launch of the product in Lagos, Chief Executive Officer of Madesoftlogic, Mrs. Faith Imade said, "We are excited the opportunities the ESOPOS software provides Nigerian businesses who have not embraced Technology in the day to day running of their business due to cash constrains,poor power supply and lack of basic technology skills. We discovered that one of the major reasons why most small businesses avoid using POS is because of the cost of the software to run the operation and also poor power supply we decided to come up with a solution that addresses this challenge. We are confident that our solution will boost productivity for SMEs."
"ESOPOS allows you to effortlessly manage all your business processes from pricing to inventory management to analyzing sales and vendor performance to managing offers. It gives a real time business overview from any location, all from the cloud using any device, be it a smartphone, tablet, laptop or a desktop computer. All ESOPOS features come for free without registration or subscription fee," she explained.
She said ESOPOS software offered tools to help manage key business activities and processes such as Sales Register (POS), Product Stocks and Inventory, Customer data Management, Supplier data Management, Expense Management and Expense Management.
"The application also has a social market place feature that allow businesses to connect online, meet new customers and increase sales via ESOPOS Social Marketplace," she added.
Load more