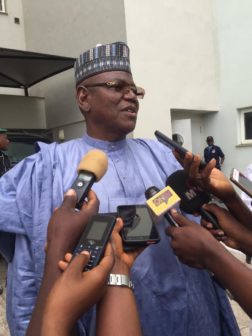 Adejoke Adeleye/Abeokuta
Former governor of Jigawa State, Alhaji Sule Lamido on Monday visited former president Olusegun Obasanjo at his home in Abeokuta, the Ogun State capital seeking support for his 2019 presidential bid'
Lamido who spoke with journalists after a two-hour closed-door meeting with Obasanjo, at the Presidential Library in Abeokuta decried the acute poverty in the country and promised to tackle it.
"I see poverty in the faces of Nigerian journalists, as well as Nigerians," he stated.
He told journalists that he came to see Obasanjo to seek his fatherly advice and guide over his 2019 presidential ambition.
"In Nigeria, when they say who is baba's son? They say it is Sule Lamido and as a result of this, I have only come to my father to seek guidance, as well as talk about Nigeria and tap from his wisdom about Nigeria," he said.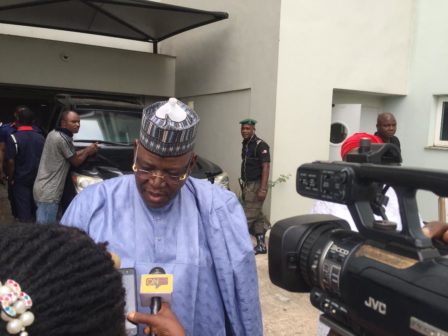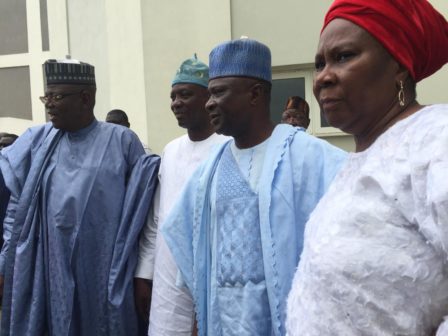 When asked for his assessment of the present situation in the country, Alhaji Lamido said: "My take on the present situation of the country is what I see on your faces. I see poverty, despair, infact, I see that there is no hope for this country under the present leadership on your faces.
"Yes, I am aspiring to be president and as a result I must discuss that with my Father, Baba Obasanjo.
Speaking on the defections, he stated: "In a political party, what you need is followership and when people are coming into your own party, you should be happy and even celebrate"
Meanwhile, Chief Olusegun did not come out to attend to any question from the journalists.

Load more