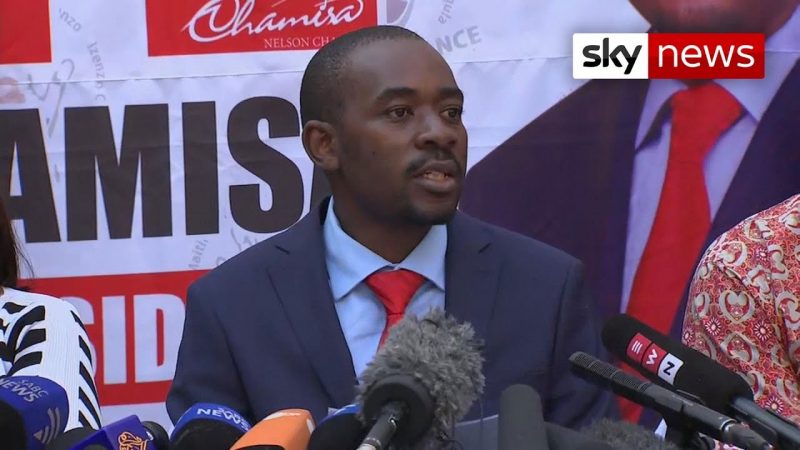 Zimbabwe's opposition MDC Alliance said Wednesday it will file its application challenging the July 30 poll results within the stipulated timeframe which expires on Aug. 10.
MDC Alliance president Nelson Chamisa has rejected the election results and said he will challenge the results of the polls that were won by incumbent president Emmerson Mnangagwa and his ruling ZANU-PF party.
Mnangagwa won by 50.8 per cent of the votes against his nearest rival Chamisa who polled 44.3 per cent.
According to Zimbabwe's constitution, a court challenge to the election results must be lodged within seven days after the declaration of the election results.
After a challenge has been lodged and served, the Constitutional Court has 14 days to hear and decide it and decision is final.
The Zimbabwe Electoral Commission (ZEC) announced the results on Aug. 3.
Chamisa's lawyer advocate Thabani Mpofu told a press conference that the anti-rigging mechanisms put in place by the opposition party had greatly assisted the legal team to compile overwhelming and "embarrassing" evidence on the alleged rigging of the vote.
"We are going to place all that evidence before the court but that evidence derives from source documents, that evidence derives from ZEC's own figures which in our view are grossly made up, which mathematically failed to tally," Mpofu said.
He urged the country to remain calm and peaceful while they pursue the legal channel for recourse.
Mpofu also claimed there were unnamed people who were trying to harass and intimidate the legal team, which he said comprises of regional and international constitutional law experts.

Load more