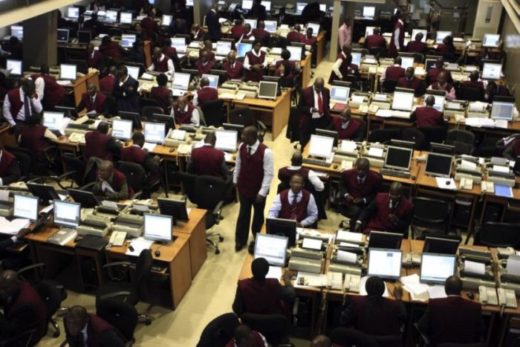 Nigerian stocks dropped to a more than nine-month low on Thursday, hurt by mixed second-quarter earnings and worries about political risk in the run-up to next year's presidential election.
According to Reuters, the stock index fell for the fifth straight session, down 0.4 percent to 36,154 points. Stocks have fallen 5.1 percent so far this year, after climbing 42 percent last year.
Second-quarter earnings have been mixed, with most lenders posting declines in loan growth, citing a weak economy, while several consumer goods companies have recorded lower profits.
Newly-listed fertiliser firm Notore reported a wider loss before taxes for the nine-months to June. Its shares have dropped 8.8 percent in the week after listing.
Political developments ahead of an election next year, in which President Muhammadu Buhari is seeking re-election, have also dented investor sentiment, analysts say.
"Recent declines have been concentrated on a few large-cap stocks. Pressure on Nigerian Breweries may be on the back of slightly disappointing H1'18 earnings, but Dangote Cement numbers were in line with expectations," said Michael Famoroti, chief economist at Vetiva Capital.
Last week, Senate President Bukola Saraki, Nigeria's third most senior elected official, defected from Buhari's ruling party to the main opposition and is fast becoming a leading critic of the president.
According to Reuters, top decliners were FBN Holdings, Fidelity Bank Transcorp, Diamond Bank and FCMB, all down more than 4 percent. Nigerian Breweries, the local unit of Dutch brewer Heineken , shed 2.9 percent.

Load more