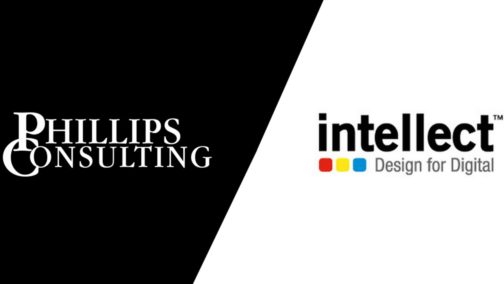 Leading management consulting firm, Phillips Consulting Limited (PCL), has transformed the financial technology sector by introducing cutting-edge technology, Intellect Digital Core Banking Solution, to Nigeria.
Phillips Consulting collaborated with Intellect Design Arena Limited, a global leading company that offers services in Financial Technology for Banking, Insurance and other Financial Services. This collaborative banking solution will no doubt revolutionize the Nigerian banking industry.
Intellect Digital Core banking solution is a comprehensive, integrated, yet modular and agile business solution, addressing all core banking needs. It is designed to help banks accelerate their digital banking and channel transformation journey. Intellect Digital Core comes with a Digital 360 proposition with an inbuilt design for both Digital Outside and Digital Inside. Digital Outside ensures true Omni-channel and consistency of customer experience at all touch points while Digital Inside drives operational excellence. In addition, it provides all the building blocks of business functionality, enabling users to flexibly configure products and processes in order to adapt to a dynamic environment.
Through this partnership with Intellect Design Arena, Phillips Consulting builds local capacity by playing an integral role in the joint implementation and on-going support of Intellect Digital Core in Nigeria.
Speaking on the Core Banking Solution, the Managing Director of Phillips Consulting, Mr. Robert Taiwo, explained the benefits of Intellect Digital Core. "In banking, the digital discourse has shifted from 'nice to have', to critical business imperative. Market share will increasingly swing to those banks that can quickly and effectively respond to technology advancements. The ability to grapple with 4.0 technologies such as AI, Big Data, Robotics and Blockchain, will differentiate the leaders from followers. Superior interconnectivity and system integration will enhance customer-centricity and this by default will accelerate first mover advantage." He added "But technology must not become the end in itself. "Me too" strategies will not be effective. CEOs must, therefore, drive business aligned digital strategies which speak directly to the operating models and value propositions of their respective organisations."
Although the Intellect Digital Core Banking Platform is new to Nigeria, a new age bank recently implemented it.
Further discussing the core banking solution, Senior Partner at Phillips Consulting, Mr. Seun Ngonnase explained, "In today's world, banks require a single, seamlessly integrated global payments system for domestic and cross-border transactions. This system must eliminate manual tasks and enhance interoperability. Implementing Intellect's Core Banking platform will save time and money for the bank while providing value-added services to their customers. The whole idea is based on the concept of Contextual Banking; customers should bank in the way they want to and how they want to."
Intellect Design Arena – a global leader in Financial Technology for Banking, Insurance and other Financial Services. A uniquely focused Products business, Intellect addresses the needs of financial institutions in varying stages of technology adoption.
Intellect's robust iDigital platform enables products across four distinct lines of businesses: Global Consumer Banking (iGCB), Risk, Treasury & Markets (iRTM), Global Transaction Banking (iGTB), Central Banking and Insurance (Intellect SEEC). Deep banking domain expertise coupled with investments of Rs 800 Crores over the last ten years in developing the world's first full spectrum of banking products has made Intellect the company with the most advanced technologies for financial institutions with global businesses.
As leaders in strategy, execution and transformation are at the core of what Phillips Consulting does. The company's digital and technology transformation practice supports clients in driving strategic business change across its operating model. Fundamentally reshaping the way products and services are delivered.
Load more