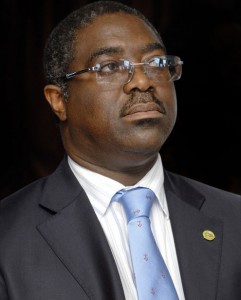 The Federal Inland Revenue Service (FIRS) has continued its enforcement exercise, sealing off tax-defaulting companies in Lagos, Abuja and Benin.
On Wednesday, the agency's enforcement team, led by Mr. Umar Bukar Gana, sealed the premises of Repton Nigeria Limited located at 10, Olorunmbe Street, Wemabod Estate, Ikeja over a tax debt of N851.653 million.
The team also shut the premises of Matbeny Holdings Limited, located at Plot 290, Ajose Adeogun Street, Victoria Island in Lagos, over tax liabilities of N26.187 million.
A similar fate befell Broadview Engineering Limited, located at 9 Abimbola Awoniyi Close, Victoria Island, which owes N35 million in taxes.
On Tuesday, the team shut the offices of Pinehill Limited at Onikan, which owes N17.90 million; and Livingproof Limited, which owes N20.306 million.
The enforcement team had, on Monday, sealed Enaled Business Solutions Limited in Lekki over liabilities of N32.772 million.
Other firms sealed include Gennex Technogies Limited (N80.117 tax debt) and Topoyz Lodge Limited (N24.21 3 million).
Also on Tuesday in Benin, the FIRS enforcement team, led by Mrs. Anita Erinne, sealed the office of the Nigerian Petroleum Development Company Limited over tax liabilities of N5.463 billion.
Load more