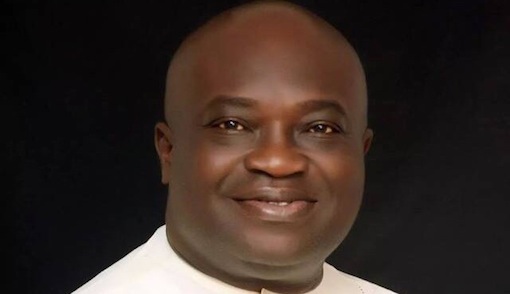 Gov. Okezie Ikpeazu of Abia and his Kano State counterpart, Gov. Abdullahi Ganduje, have enjoined Nigerians to engage in acts that would foster national unity and socio-economic development.
The governors made the call on Thursday when Ganduje paid a courtesy visit to Ikpeazu at the Government House, Umuahia.
Ganduje was accompanied on the visit by a large number of prominent Kano indigenes, including the Emir of Kano, Alhaji Muhammdu Sanusi II.
In his remarks, Ganduje urged Nigerians to show mutual understanding and respect for one another.
He further expressed the need for Nigerians to respect their cultural and religious differences and maximize their comparative advantage for the nation's growth and development.
Ganduje said that the country's diversity could be harnessed to achieve greater unity and socio-economic transformation.
In a brief speech, the Emir of Kano said that the secret to nation building was predicated on the ability of the people to accommodate one another.
Sanusi said that it was commendable to see two governors from different political parties exchanging views on how to achieve national development.
Responding, Ikpeazu thanked Ganduje for the visit and urged Nigerians to engage in acts that could promote national unity and development.
He said that it was necessary for Nigerians to accept one another, irrespective of their differences in order to move the country forward.
He said that every Nigerian had a role to play in the task of nation-building, adding that Nigerians needed one other to build a virile nation.
"This kind of synergy between states is what Nigeria needs.
"We are going to look at ways to interface and integrate the Aba business community for mutual benefit to our two states.
"The initiative is to leverage on the advantage of the tanneries in Kano for the manufacturing of leather products in Aba.
"We are going to explore ways to buy large quantities of leather because of the Automated Shoe Factory the Abia Government is planning to establish in order to boost the leather industry," Ikpeazu said.
Load more