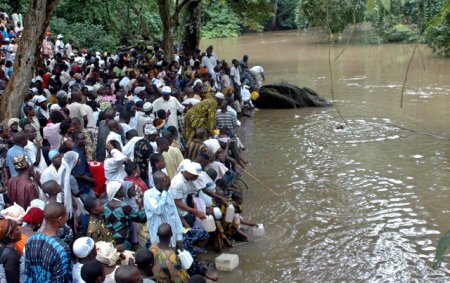 Yoruba actor and traditionalist, Araba Ifayemi Elebu-Ibon, has called for the continuous support of the Osun-Osogbo festival by stakeholders in order to promote cultural revival.
Elebu-Ibon made the call while speaking with the News Agency of Nigeria (NAN) on the sidelines of the grand finale of the festival on Friday in Osogbo.
He said the festival, which was the " driving force behind the economic advancement of the state,'' would help to boost job creation and stimulate economic growth.
The actor also said African culture needed to be cherished and admired to check extinction, adding that there was a need to harp on the originality of Yoruba culture and traditions.
Another Yoruba actor, Yomi Fash-Lanso, called for the promotion of Yoruba language in academic institutions.
Fash-Lanso expressed regrets at the declining use of indigenous languages, noting that this had negatively impacted on cultural values.
He solicited government intervention in ensuring that the study of Yoruba language remains in the school curriculum.
The Osun-Osogbo groove is recognised by UNESCO as a world heritage site.