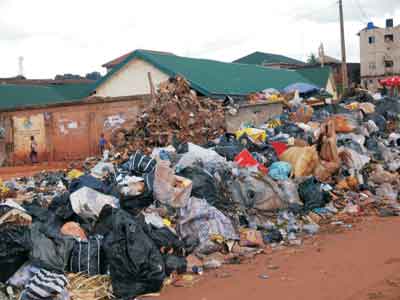 Heaps of waste generated mostly during the Eid-el-Kabir festivities have taken over some sections of public places and major roads in Sokoto metropolis.
A news correspondent who went round the city on Thursday observed that some of the affected places include the old and new markets, the abattoir and the livestock market.
Others are Kofar Atiku, Unguwar Rogo, Gobirawa-Rijiya and Kalanbaina, old campus and Kwannawa and others.
It would be recalled that the Federal Government last week declared Aug.21 and Aug.22, 2018 as public holidays for Nigerians to celebrate the Eid-el-Kabir.
However, the Secretary of the State Task Force on Environmental Sanitation, Malam Sharhabilu Muhammad, in his reactions, told said that arrangements were on to evacuate the wastes from across the state.
Muhammad said that the task force had communicated the development to the State Environmental Protection Agency (SEPA), the agency that is responsible for using its vehicles to evacuating accumulated wastes on routine and periodic bases.
He said that the task force had also directed the management of markets, shop owners and individuals in the metropolis to, immediately, clear the refuse in their areas.
According to him, communicating such development to the relevant bodies and individuals is among the measures to ensure prompt clearance of refuse in the state.
Muhammad, however, said, that enforcement and sanctioning of defaulters would commence on Aug. 29.
He advised stakeholders and the general public to accord sanitation a topmost priority by cooperating with the state government to ensure their environments were clean at all times.
Load more