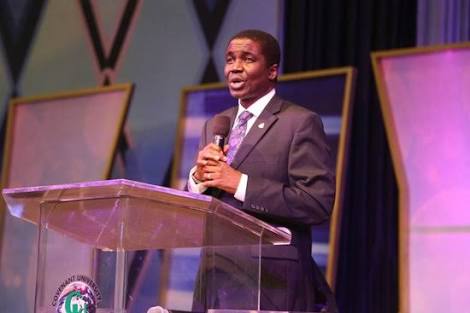 Bishop David Abioye, Senior Pastor of Living Faith Church, Goshen, Karu, Nasarawa, says Christians don't have to be ordained to serve God.
Abioye made the remark at a Sunday thanksgiving service titled: "Unveiling the Breakthrough Power of Kingdom Stewardship."
He said Christians who truly served God would not lack anything, hence the call on all worshipers to serve God in one capacity or the other and not leave the responsibility to the ordained workers alone.
"Serving God can take you from the bottom to the top. Anyone who serves God is not wasting resources and time but investing in their future. Stewardship is the path to enthronement," he said.
He added that when more Christians work for God, it would lead to positive impact for both the Christians and the society.
He, however, cautioned that God would only reward service rendered by those whose hearts were panting for God.
"God wants pure hearts. He is looking for a heart that is longing for him because when a heart pants after God, He reciprocates with multiple blessings.
"Don't stop praying and serving God if you don't want your heaven to be shut. You shall serve and he shall bless. It is the action you put in that God blesses," Abioye said.
He called on Christians not just to go to church to worship but to commit themselves in one religious activity or the other, and that Nigeria as a country would be better off.
Load more