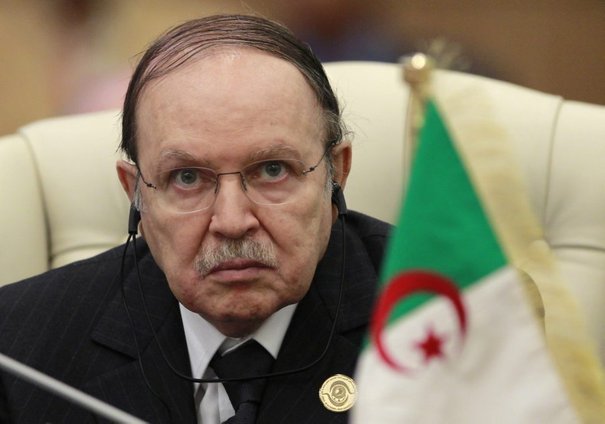 President Abdelaziz Bouteflika of Algeria left on Monday for Geneva for regular medical tests, the presidency said in a statement.
Bouteflika, 81, has rarely been seen in public since he suffered a stroke in 2013, but his backers have urged him to seek a fifth term in next April's election.
The veteran leader, in office since 1999, has not said yet whether he will stand.
"He will undergo periodic medical checks," the statement said, without elaborating. Bouteflika has undergone checks several times since his stroke.
In February 2017, Bouteflika suffered acute bronchitis.
His illness made him to cancel a scheduled meeting with German Chancellor Angela Merkel.
According to Algeria's state news agency APS, Merkel was due to visit Algeria on Monday as part of a trip to North Africa.
"The visit will be reprogrammed at a date that is suitable for the two parties," the presidency said.
Bouteflika, who suffered a stroke in 2013, is now rarely seen in public, mostly appearing in state media for meetings with visiting dignitaries. He has also travelled to France several times for treatment.
He became Algeria's fifth president in 1999 and the longest serving leader.
He was Minister of Foreign Affairs from 1963 to 1979.
As President, he presided over the end of the bloody Algerian Civil War in 2002, and he ended emergency rule in February 2011 amidst regional unrest.
He has also served as president of the UN General Assembly.
He will be 80 years old on March 2, 2017.