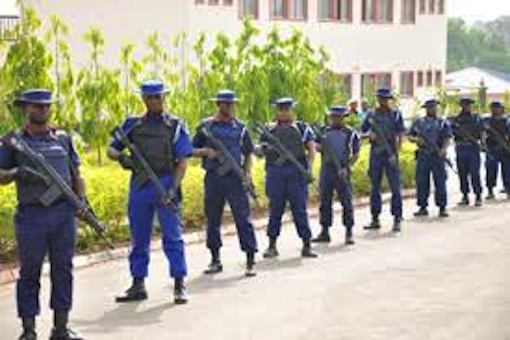 The Nigeria Security and Civil Defence Corps (NSCDC), Jigawa Command, has arrested a 25-year-old man over alleged forgery and sale of fake employment letters to unsuspecting job seekers in the state.
The corps' spokesperson in the state, Mr Adamu Shehu, confirmed the arrest to the News Agency of Nigeria (NAN) in Dutse on Thursday.
Shehu said the suspect, a resident of Kanti Quarters in Kazaure Local Government Area, was arrested on Aug. 16, at about 6:30 p.m. by men of the command.
He explained that the suspect was arrested after one Malam Inusa Musa, whose child was requested by the suspect to pay the sum of N120,000 to be issued with NSCDC employment letter, reported the matter at the command's headquarters.
"Already, the suspect had collected N1,700 from the victim as payment for employment form, but the father, who later became suspicious approached our personnel in the area with the issue.
"Thereafter, the suspect was invited to come along with the employment letter and was arrested on arrival.
"Initially the suspect claimed to be fronting for one big man in Abuja, however, when thoroughly quizzed, he confessed to be the sole mastermind of the crime," Shehu said.
The spokesman said that when the suspect was arrested, three forged employment letters of NSCDC were found in his possession addressed to Yahaya Saleh, Yunusa Sabo and Musa Inuwa, respectively.
According to him, on hearing about the suspect's arrest, two young men Idris Isa and Ismail Isah came to it's office with two forged copies of employment letters of the Nigeria Immigration Service given to them at the cost of N120,000 each.
"But they paid the suspect the sum of N20,000 deposit and agreed to pay the rest of the amount later," he said.
Shehu added that investigation into the case was ongoing after which the suspect would be charged to court.
He, therefore, warned the public to be wary of fraudsters who paraded themselves as employment agents to deceive innocent and vulnerable youths for the purpose of obtaining money from them.
"The general public, especially youths who are desperate to get employment are implored to be cautious not to fall victim of forgery and scam.
"The command also wishes to draw the attention of the public that the corps is not recruiting any category of personnel," he said.
Load more