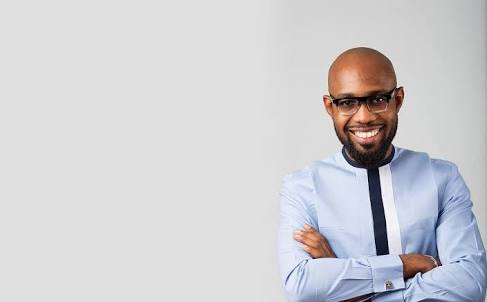 The Chief Executive Officer (CEO), "Live Your Dreams Africa (LYDA)", Mr Bankole Williams says the organisation is out to inspire young people to enable them harness their God given potential.
Williams made this known at the 8th Edition of LYDA seminar on Saturday in Abuja.
The event was attended by more than one thousand young people.
The theme of this year's seminar was "Unmasked".
LYDA was initiated by Williams to inspire young Africans.
According to him, I recognise that in this part of the world, there are a lot of untapped potential and people make up excuses why they cannot harness their potential.
"So, I want to inspire people to be able to harness their God given potential.
"And the people we are targeting are majorly the youth, because if you catch them young you can get them to develop, become and grow to their full potential.
"We have been able to impart our online platform, we have 25 thousand people. In the first edition we had about 365 people in attendance, today we have over a thousand people in attendance."
The CEO said that renowned celebrities who began their acts from humble beginnings were invited to share their experiences with the audience during the first edition of the programme.
According to him, the aim is to inspire the youths to look inward by harnessing their God given talents.
He said the celebrities included Basket Mouth, MI, Abaga, Alibaba, Kelechi Amadu Obi, Tokin Makinwa, Waje, Adesua Etomi, Banky W, Lasisi Alenu, Fatima Mamza, Juliana Olayode, and Fela Duro among others.
He said the goal of LYDA was also to look beyond Nigeria and to reach out to other African countries, to be at the fore front of enterprise development in Africa.
Also speaking, Kafaya Oluwatoyin, popularly known by her stage name Kaffy, said "no human being should make excuses why they are not great at what they do".
Kaffy, a Nigerian Dancer, Choreographer, Dance Instructor and Fitness Coach, said "it is an insult to God, process brings success. There's always a process behind every success story," she said.
The Fitness Coach is also the founder and owner of Imagneto Dance Company.
Fatima Memenza, the CEO of Memza Beauty, a make-up artist and an educator, added that the platform was a good initiative which directs young people on the right part in becoming a success story.
"LYDA is such a great platform because we have a lot of young people who need direction toward achieving their dreams and channelling their careers and dreams.
"Also, I think LYDA is such a great platform where they bring a lot of people to come and share their stories, and ways in which you could achieve that dream.
"And I am hoping that next year we will have people from the audience who would actually be the speakers for the next event," she said.
In his remarks, Chidi Nkwakwo, the CEO of Chyder5 Photography and Print Shop based in Lagos, urged participants to stay true to themselves.
"You are the only person that will tell yourself the truth, so it is better to be true to yourself and live your life.
"Someone told me today that if you lie about yourself, those that want to help you won't be able to help you.
"Because when you lie on social media, people that may want to help you will say you have it all," he said.
Load more