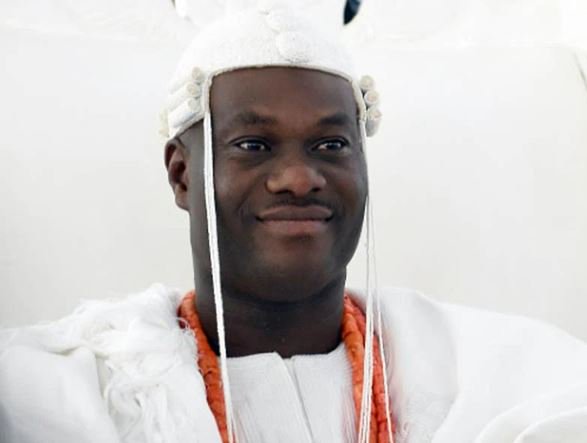 Ahead of the Olojo Festival, the Ooni of Ife, Oba Adeyeye Ogunwusi, has called on the Yoruba to uphold their cultural heritage.
Ogunwusi made the call in his palace in Ile-Ife while addressing newsmen as part of programmes to herald the festival.
"We are not idol worshippers, but we are using the celebration of the festival to acknowledge and give due honour to all our deities that have contributed immensely to human existence.
"Olojo festival symbolises celebrating the first day of creation and the beginning of existence in Ile-Ife, being the cradle of the human race.
"The word "Olojo" implies reference to Olodumare, the creator and the owner of the day, and that is why Olojo festival is being celebrated in Ife kingdom, the cradle of the Yoruba," the monarch said.
He said Christians and Muslims celebrate Jesus Christ and Prophet Mohammed in due times, adding that this was also applicable to traditional worshippers.
Ogunwusi also solicited the support of Nigerians in celebrating the festival.
"All forces of nature such as rain, sun and water among others will interact for the betterment of the day and humanity.
"We all believe and worship one God in diverse ways, Olojo festival is a day that God specially answers prayer not for Ife indigenes alone, but for all and sundry," he stated.
Ogunwusi also commended the corporate sponsors of the festival.
Earlier, the Secretary of the Olojo Festival Advisory Committee, Olugbenga Omiwole, had lauded the Ooni for uplifting the pillars of Yoruba tradition and cultural heritage.
Omiwole said Ogunwusi had performed beyond expectation in filling the loopholes of tradition and culture among the Yoruba.
"The work of creation of Olodumare in the creation of the world was ordered through the existential reality of time which consists of morning, afternoon and night.
"It is through this order that the work of creation progressed to establish the world we live in today.
"It is common knowledge that science and religion corroborated the fact of the story of the Bible and Qur'an respectively on the creation of universe.
"Ile-Ife is the land of expansion and the spot where creation began.
"This led to celebrating the first day of creation annually and the essence of the celebration is to commemorate the beginning of creation," he said.
The festival would begin with the Gbajure Cultural Carnival on Sept. 18 while the grand finale would hold on Sept. 30 with the Ooni wearing the Are crown.
The closing ceremony would hold on Oct. 1 with traditional trade and exhibitions.