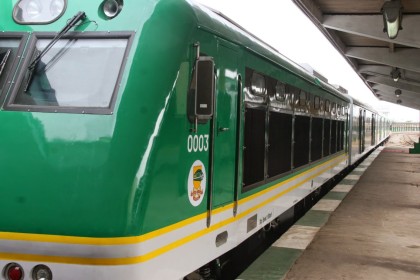 Some train passengers have called for online ticketing for the Abuja-Kaduna Train service to eliminate alleged widespread sleaze in the current ticketing arrangement.
They made the call in separate interviews with the News Agency of Nigeria (NAN) at the Rigasa Train station in Kaduna on Friday.
A passenger, Malam Abba Mahmud said the current process of booking whereby passengers queue up to pay for ticket was outdated and should be phased out due to undue stress.
He said that online booking for tickets would be faster and easier, and will eliminate middlemen distorting current ticketing arrangement.
"The train service is a good initiative but getting the tickets has become cumbersome and unattractive.
"This current arrangement is old school. You have to wait for hours for the train officials to start selling, then after selling for a while, you hear that tickets have finished.
"There should be an online platform where passengers can book their tickets with ease.
"If the tickets of a trip have been exhausted, they will know right from their homes and do not need to travel to the station to be disappointed," he said.
Another passenger, Miss Priscilla Linus, said the current ticketing system had been compromised by train officials and passengers engaging in manipulation, corruption, hoarding and selling it to highest bidders.
"Sometimes, you will come and they will tell you tickets have finished whereas you will later find out that the people in charge are keeping these tickets for certain people.
"Then what is the need for coming to queue for elusive tickets. If we are booking online like it is done in the aviation sector, there will be more transparency," she said.
Also, Mrs Elizabeth Joseph, said online ticketing would be more security friendly as it would be easier to identify passengers, their destination and other relevant information in case of any eventuality.
"The online must have provision for personal identification as it is obtainable in motor parks.
"It is very important to know who the passengers are, where they are going and who are their next of kin.
"Doing it online will keep the records safe," she said.
In 2016, President Muhammadu Buhari inaugurated the $1.457 billion Abuja-Kaduna rail services for the benefit of Nigerians.
Load more