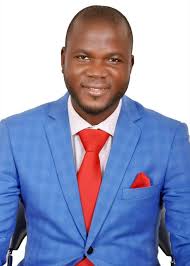 Nigerian need to rise above consumer-based economy to a production driven economy, according to a senatorial aspirant on the platform of the Social Democratic Party (SDP),
He said this in Makurdi on Friday.
The aspirant said that quality representation at all levels of the legislature was key to a sustainable economy, stressing that self-sufficiency would be possible with enabling laws that would promote local content.
The 43- year old aspirant from zone A, Logo Local Government of Benue said that legislation should be channeled to resist all manner of dependence on importation.
"The Senate or the lower chamber is supposed to be a place where men with a vision for great Nigeria should be and that is where I am headed.
The SDP member noted that it was time to make a choice between foreign goods and Nigerian goods, adding that resources from Benue would make the difference.
He said he would be in the race to improve the living conditions of the people and urged the people to support him to realize his ambition.
Malu said his dream and that of the SDP were committed to providing good governance through the promotion of local content for self-sufficiency.