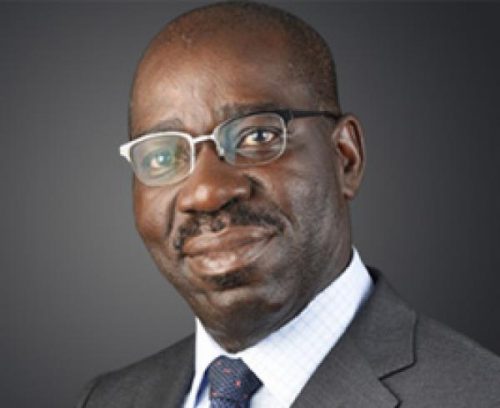 Edo's Internally Generated Revenue (IGR) has hit an average of N2 billion monthly from N1.55bn in 2016 when Gov. Godwin Obaseki was sworn-in.
This represents 25 per cent growth rate within the period under review.
The state government expects the IGR to increase in the last quarter of 2018 when the newly developed Edo Revenue Administration System (ERAS) is fully implemented this month.
Mr Igbinudu Inneh, Executive Chairman, Edo Internal Revenue Service (EIRS), announced this to newsmen on Monday.
He said the number of verified and unverified persons in the state government tax net had increased from 120,000 in 2016 to 250,000 in 2018.
He said that 50 persons were currently undergoing training with a view to sending them out to confirm the status of additional 140,000 people that were biometrically captured within the last two years.
Inneh, who debunked report of decreased IGR, stated that Gov. Godwin Obaseki identified six critical success factors for revenue generation at the inception of his administration.
He listed the factors as technology, data, human capital development, stakeholders engagement, public enlightenment and man power development.
The EIRS boss said that the state government developed ERAS to help create jobs and distribute wealth.
He further explained that ERAS had mobile revenue collection components that would allow collectors to use revenue scratch cards.
"We started out in trying to develop an Edo Revenue Administration System which relies on technology, but technology on its own will not do it for you, you need human intervention.
"We now want to make sure we know those in the informal sector and know how much they have paid.
"For once, they will have a citizen identity that the government can relate with.
"The discount on the cards is the wealth that will trickle down, and those collecting money illegally before will have opportunity to buy the cards and sell to make money.
"We have done enumeration in the local government and we have all the buildings and their GPS coordinates.
"Vehicle owners will now be getting alerts on the anniversary of their vehicle renewal, because we have their house address.
We can send notices to your house that you need to renew your vehicle so we don't need to do stop and search because we have the data base.
"Expanding the tax net is some Of the features the automation will help us to do.
"Each tax payer has a tax profile on the system, so you can ask for a single tax assessment view," he said.