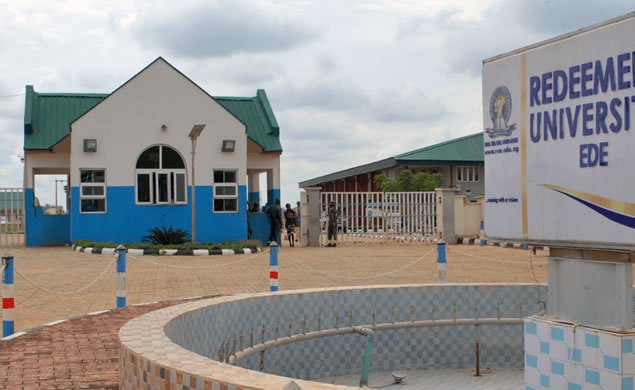 Prof. Debo Adeyewa, the Vice-Chancellor of Redeemer's University, Ede, Osun, says the institution has produced 27 first class graduates in the 2017/2018 academic session.
Adeyewa, who spoke at a pre-convocation press conference in Ede, also said the university was set to inaugurate its radio station.
He further said 160 graduands had second-class honours while the remaining 178 bagged third class and pass degrees.
Adeyewa said the university would also confer the D. Mgt. honoris causa on the Timi of Edeland, Oba Munirudeen Lawal, for demonstrating exemplary leadership.
He said the convocation, which would take place on Sept. 20, would also feature the inauguration of the university's radio station.
The vice-chancellor said the radio station would be managed by the university's mass communication students and would also serve the immediate community of Ede.
Adeyewa, who is stepping down as vice chancellor at the end of September after seven years, cited the university's breakthroughs in research, especially in the area of infectious disease diagnosis, as his achievement.
He said the Africa Centre of Excellence for Genomics of Infectious Diseases, a project funded by the World Bank, was established in the university.
The vice-chancellor said the centre had carried out various activities bordering on diagnosis, prevention and control of Infectious diseases such as Ebola virus, Monkey Pox and Lassa fever.
He also said more than 600 students and other experts from across the world had been trained by the centre on diagnosis and containment of Monkey Pox.

Load more