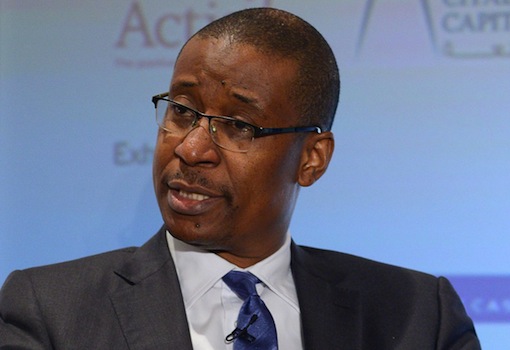 Mr Okechukwu Enelamah, the Minister of Industry, Trade and Investment says the Federal Government Enterprise and Empowerment Programme (GEEP) has provided technical assistance to 2,000 youths in the country.
Enelamah, who announced this at a news conference in Abuja on Tuesday, said that the gesture was part of the broader social intervention programme of government.
He said that more than 350,000 micro enterprises had also benefited from GEEP and MarketMoni Scheme.
According to him, the Federal Government Social Intervention Programme (SIP) will also provide interest-free loans to Micro Small and Medium-scale Enterprises (MSME).
He said that very important agreement was signed with Volkswagen during the visit of German Chancellor Angela Merkel to Nigeria to make the country an automotive hub.
"They believe we can sell up to two million cars a year, if we create an environment for Nigerians to drive new cars. They want to work with us to make it happen," Enelamah said.
The minister said that on trade, the country had signed agreement with European Free Trade Area (EFTA) comprising Iceland, Liechtenstein, Norway and Switzerland.
Enelamah added that the objective was to promote trade with those countries.
He said that an economic cooperation agreement was signed between Nigeria and the UK during visit of Prime Minister Theresa May to create environment for future negotiations.
"Technically, the UK cannot have a full negotiation with Nigeria until Brexit negotiations are concluded."
On Industrialisation, he said that the government had done a lot on the Special Economic Zone (SEZ), saying that the National Special Economic Zones Company (NSEZCo) has been set up.
"These are centres of excellence that promote industrial infrastructure. Government has decided to supports it in a significant way," he said.
Enelamah said that the Industrial Policy and Competitiveness Advisory Council would focus on industrialisation through collaboration between industrialists and the government.
"The government is working on critical infrastructure, training, skills acquisition, policy, market access, trade facilitation and financing to make the country a better place," he said.
Enelamah said that among other activities of the industrial council, the Road Trust Fund would soon be launched.
He said that the Federal Government was working with State governments on multiple taxation and Right of Way for broadband penetration.
Load more