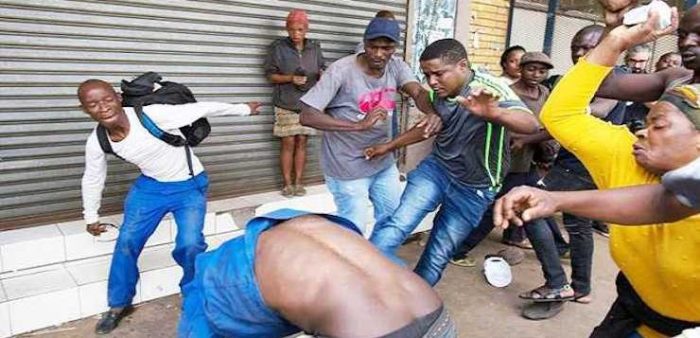 A 28-year-old Zambian has died after been knifed and stoned in South Africa, a government official said on Thursday.
The Zambian national was stabbed with a knife before being stoned to death by a group of about 30 enraged taxi and minibus drivers in the South African town of Klerksdopr, northwest of the country.
Emmanuel Mwamba, Zambia's High Commissioner to South Africa, said four other foreign nationals were also victims of the same mob.
The Zambian envoy said the Zambian national was killed in a case of alleged mistaken identity as the mob wanted to carry out a revenge on an unidentified foreign national from West Africa for allegedly
killing one of the taxi drivers.
He however said in a statement that no one has been arrested as the mob fled the scene after realizing
that they had killed an innocent person.
The Zambian envoy has since expressed concern over the continued killing of the Zambian nationals in
South Africa and called on security wings in that country to ensure the safety of foreigners.
The latest killing of a Zambian in South Africa comes barely few weeks after another national was shot
dead in cold blood.

Load more