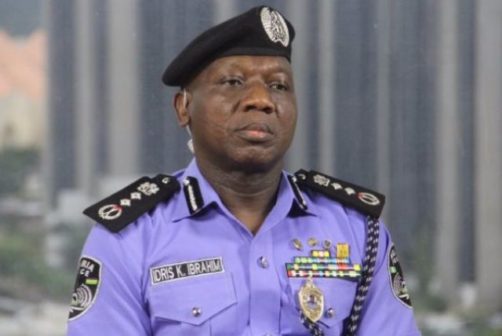 Commuters plying the Abuja-Keffi-Lafia highway in Nasarawa State have expressed concerns over the increasing cases of armed robbery on the road.
A cross section of the commuters who spoke on Friday in Lafia, urged the Police and other security agencies to rise to the occasion.
Mr Stephen Eche, a passenger travelling from Abuja to Makurdi, said that their journey was delayed for hours on Friday morning around Keffi, following reports of a road block mounted by suspected armed robbers between Garaku and Akwanaga.
According to Eche, the ever- busy road linking the North to the South and Eastern parts of the country was blocked without vehicular movement for over an hour.
Similarly, Abdulrazak Mohammed, spokesman of the Nasarawa State Muslim Pilgrims Welfare Board, recalled how some pilgrims and six officials returning from Hajj were attacked and dispossessed of their valuables by armed men between Akwanga and Nasarawa Eggon on Thursday.
Mohammed said that although none of the pilgrims were injured during the attack, all their valuables including cash and souvenirs from Saudi Arabia were carted away by the hoodlums.
Isa Bello, a driver plying the Abuja-Lafia route, said commercial transport drivers now dreaded embarking on evening trips for fear of robbery.
"Now that the robbers have become bold enough to operate during the day, it makes the situation worrisome.
"The government and security agencies should act fast to guarantee the safety of lives and property of the people on these roads," Bello said.
Reacting to the development, Police Public Relations Officer (PPRO), Nasarawa Command, SP Kennedy Idirisu, said that the command was re-strategising in order to curb the resurgence of criminal activities along highways in the state.
"You will recall that the Keffi-Akwanga road had been a flash-point for armed robbery and kidnapping but was brought under control through the collaborative efforts of the Police and other security agencies.
"This sudden resurgence of criminality along that axis would not be unconnected with the desperation of the criminals in view of the 'ember' season," Idirisu said.
He said that the Commissioner of Police, Yahaya Bello, had directed the deployment of more patrol vehicles and personnel along the axis to stem the tide of robbery incidence.
The PPRO said that the command would not relent in its commitment to ensure that crime was reduced to the minimum in the state.
He appealed for the cooperation and support of the public towards curbing violent crimes in the state and gave out the following phone numbers to call when in distress — 08108795930, 08112692680 and 08108795980.

Load more