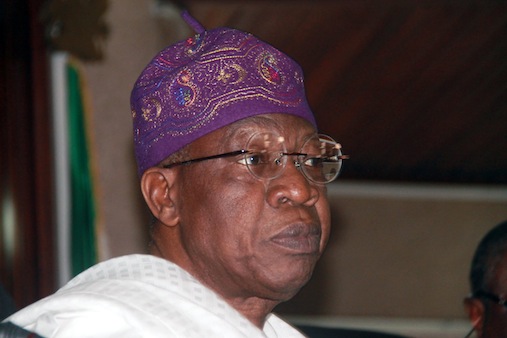 The Federal Government says President Muhammadu Buhari is not lopsided in the totality of appointments made into public offices and cannot be judged only on isolated case of security sector.
The Minister of Information and Culture, Alhaji Lai Mohammed gave the defense on Friday in Lagos when he paid advocacy visit to Channels Television to drum support for national campaign against fake news.
The Channels' management team had asked the minister for his reactions to the criticism of lopsidedness that had trailed appointments in the security sector.
With the latest appointment of Yusuf Bichi as the new Director-General of Department of State Service, DSS, Buhari was alleged of being sectional, appointing mainly northerners to man the security apparatus of the nation.
The minister said the critics should stop focusing only on the security sector in their assessment.
"Those talking about balancing and federal character should stop focusing on one aspect.
"Let us see how many Permanent Secretaries, Director-Generals and Executive Directors and Heads of Parastatals we have in Nigeria today and where they come from.
"This will give us a more insight to the fact that this administration is not lopsided in appointments.
"We should stop looking at only one side to make our judgment and anywhere we notice any lopsidedness government will correct it," he said.
The minister also debunked the allegations from certain quarters that the N16.6 billion Paris Club refund to Osun state was to prosecute election in favour of the All Progressives Congress (APC) led state government.
"This is not the first time the Paris Club refund is being made available to states, I think it should be about the fourth time the government had released the money.
"This particular tranche would have been drawn a while ago but for the disagreement between the governors and the Federal Government.
"It is released to all the states, so, it has nothing to do with the election, the timing may be a coincidence," he said.
On the progress made so far on Digital Switch Over (DSO), the minister said that the Economic Management Team headed by the Vice President, Yemi Osinbajo had set up a committee look into the challenges facing the process.
The minister said that the major challenge of DSO was basically funding and certain statutory interpretation.
Mohammed assured that the DSO was on course and the process would be fast tracked after the report of the committee.
Load more