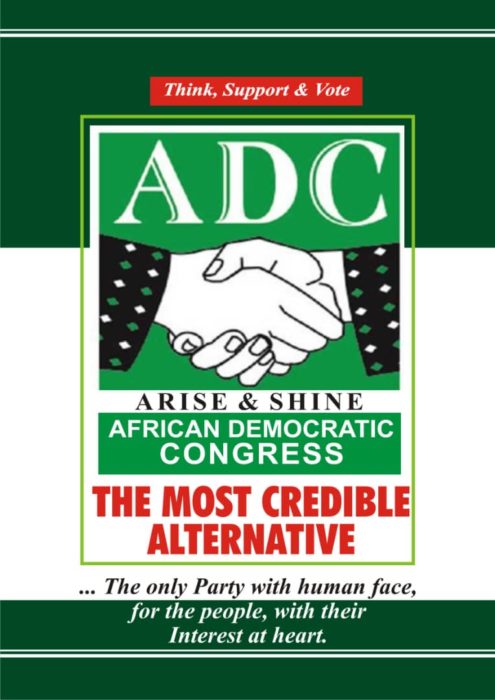 Adejoke Adeleye, Abeokuta
As the 2019 election approaches, the African Democratic Congress, ADC, in Ogun State has called on the Governor, Senator Ibikunle Amosun to ensure he complete all abandoned projects which he had started across the state before he leaves office.
ADC in a statement signed by the State Publicity Secretary, Mr. Abiola Odutola, called on residents and indigenes to rise and save Ogun State from further socio-economic damage.
He said littering the state with abandoned projects was a clear signal that there "is a problem with policy direction."
According to the statement, "events in the last seven years are pointers to the fact that the state needs to be rescued from the era of wasting resources on the construction of several bridges that would not add any economic value to the state and the people.
The statement added that the "ADC remains resolute in its defence of the common people of Ogun State. We have perfected plans to ensure that we finish whatever we start and stand by the commitment of ADC to the War Against Poverty,"
According to the party, abandoned projects had made life more difficult for residents and investors in the state as they spent more on transportation of goods and maintenance of their vehicles, especially during raining season.
Some of the abandoned projects are Akute road, Magboro road, Agbado Junction (bridge and road), Ijoko road, Sango roadand Lambe (bridge and road) areas of the state, among others.