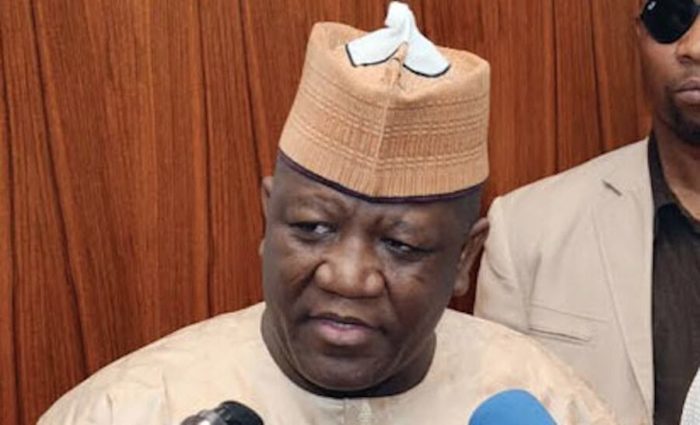 Gov. Abdulaziz Yari of Zamfara on Friday inaugurated a 46-member Elders' Committee to reconcile aggrieved members of All Progressive Congress (APC) in the state.
The party is currently in crisis following the decision of some stakeholders to declare Alhaji Muktar Idris, the Commissioner for Finance, the governorship candidate of the party for the 2019 general elections.
"l want to tell you that the party is bigger and stronger than any individual and in order to be fair to all our party members, we called a meeting to select our candidates to each elective position.
"This did not go down well for some of us but I know we did our best in the selection which has representation from all parts of the state.
"So, we are inaugurating this committee today to reconcile all aggrieved members to enable us work as a team in 2019, " Yari said.
The governor charged members of the party to be committed to its ideals and added that members of the committee were persons of impeccable character, who had been tested and found worthy to deliver.
He urged the committee to be fair to all in discharging its assignment.
"It will be reckless and politically dangerous for a leader not to accept the advice of the elders and l believe very soon we shall all unite and work for the success of the party, " Yari said.
On behalf of others, Alhaji Lawali Kaura, the immediate past Chairman of the party in the state, thanked the party stakeholders for finding them worthy of the task and promised that the team would be fair and just.
Six chieftains of the party including the Deputy Governor, Malam Ibrahim Wakkala, had kicked against the decision to adopt Idris as the candidate for the general election.
The aggrieved members had called on the national secretariat of the party to cancel the decision for the sake of equity and justice and promised to resist the decision until it was reversed.