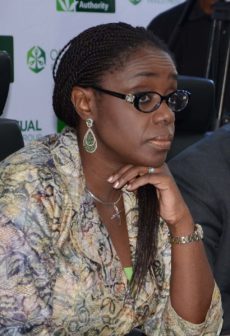 By Olukayode Odeyinde
It is few months to general elections in Nigeria and expectedly every issue is viewed through a political prism, with major players in the polity trying to gain advantage from this. However, Kemi Adeosun's certificate scandal has wider implications that patriotic and non-partisan people must bring to the fore.
According to the NYSC Act, every Nigerian who graduates anywhere in the world before the age of 30 must make themselves available for service for a continuous period of one year. In the case of Kemi Adeosun, she was born in the United Kingdom and graduated at the age of 22 from the University of East London, with her first professional interaction with Nigeria being when she joined the Chapel Hill Denham Management in a senior role as chief financial officer at 34. Now, the same Act that exempts those who graduated after passing the age of 30 years expects her to go for the National Youth Service Corps programme at 34 years just because she graduated at 22 years. This law is anachronistic and should be re-engineered to reflect today's realities, especially with the huge number of Nigerians studying and working in top institutions around the world. The country, with its myriad of problems, must do everything to attract and leverage on the skills and experiences of these top talents and not alienate them on the basis of a scheme with arguable value.
Also, Mrs. Adeosun enjoyed a progressive career in Nigeria that has seen her move from Chapel Hill Denham Management to Quo Vadis Partnership, to Ogun State Government as commissioner and then a minister of the Federal Republic of Nigeria. In all of these, her documents are expected to have been vetted at least four times by different institutions, including the powerful State House of Assembly, Senate and Department of State Security. That it eventually took a journalist to unravel the forgery has raised a major question on the integrity of public institutions and processes that are designed to discover such. If this can happen with a document that requires just domestic inter-agency verification, one can only imagine the quantum of things that have slipped the prying eyes of our watchdogs.
In conclusion, now that Mrs. Adeosun has resigned, the nation must take the lessons and use the opportunity to drive the requisite legal and institutional reforms that are needed to position the country as a haven for top talents and redesign the vetting process for public officials to avoid the kind of embarrassment we just witnessed in future. Failure to do this, will be tantamount to entrenching a system that is already skewed to always dance like a penguin; one step forward and two backwards.
Olukayode Odeyinde lives in Lagos and tweets from @kharyourdey101