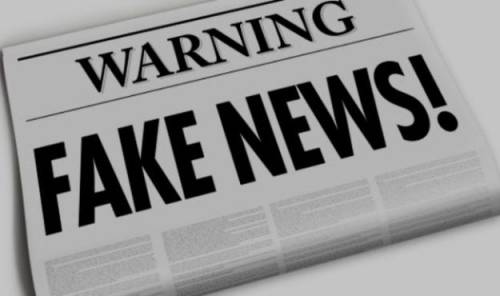 Some media executives have identified fake news and hate speech as serious threats to the 2019 General Elections and Nigeria's democracy in general.
Mr Michael Oluwole, the Acting Director-General, Federal Radio Corporation of Nigeria (FRCN), Dr Jones Emechebe, FRCN South-South Zonal Director, and Mr Tony Anigala, the Zonal Director, Nigeria Broadcasting Commission (NBC), spoke on these issues.
Oluwole, Emechebe and Anigala spoke at a two-day programme organised by the FRCN South-South Zonal office on Monday in Benin.
The theme of the event was "2019 General Elections: Tackling Fake News and Hate Speech through Responsive Political Broadcast".
They advised journalists to shun pecuniary gains aimed at spreading false news and hate speech ahead of the 2019 general elections.
Oluwole noted that general elections come with their own challenges but added that fake news and hate speech, which he described as "two twins evils", had become serious threats.
"These are the two most challenging contemporary problems that face all of us as news producers in this country.
"Fake news and hate speech have come to dominate the airspace due to the prevalence of the social media, which have had a very negative effect on the polity.
"I will only say that it is therefore apt, as we prepare for the elections, that we recognise this twin problem as capable of having effects on our proper and correct coverage of the polls," Oluwole said.
On his part, Emechebe urged journalists to help stimulate national, international, socio-economic and global understanding on these twin challenges.
He said that they must not only double check every information but also detach themselves from politicians.
He further advised journalists to avoid unnecessary self-censorship, balance their stories and use decent language in conveying their reports.
"We cannot use our platform to become purveyors of fake news and hate speech or broadcast inciting stories and reports that cannot be verified."
Similarly, Anigala urged media practitioners to propagate the culture of promoting unity.
He advised media owners and practitioners to always confine themselves within the rules and regulations governing the practice.
Meanwhile, the Guest Speaker, Dr Ambrose Uchenunu, said fake news and hate speech should not be encouraged under whatever guise.
"The media should not because of pecuniary gains help spread fake news and hate speech."
Uchenunu advised media owners to be alive to their responsibility by critically examining information put out for public consumption.