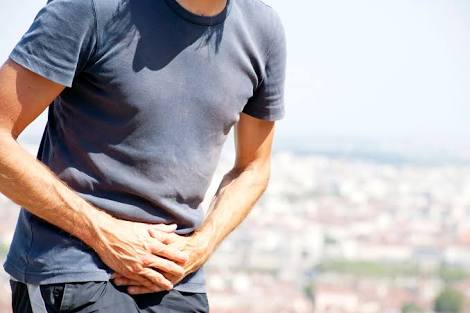 A Urologist at the University of Ilorin Teaching Hospital (UITH), Prof. Sulyman Kuranga, has described prostate cancer as an "epidemic in waiting" in Africa.
Kuranga gave the warning on Monday while delivering the 180th Inaugural Lecture of the University of Ilorin.
The lecture was entitled: "The Experience of a Urological Surgeon in a Tertiary Institution in Sub-Saharan Africa".
He pointed out that the disease is one of the leading causes of death among males worldwide.
He said that the disrase was curable through early detection and prompt access to good medical facilities.
The urologist identified ageing, family history, race, obesity, sexually transmitted diseases, cigarette smoking, vasectomy and benign prostatic hyperplasia as some risk factors for prostate cancer.
He added that, "early detection of prostate cancer is important so that the scourge and the menace of this disease can be reduced to the barest minimum."
He called on government at all levels to organise and conduct a programme towards promoting awareness and early detection of prostate cancer.
"This programme included dissemination of information regarding the symptoms and signs of prostate cancer, the risk factors associated with it, the benefit of early detection, the treatment and consequences of delay in treatment."
He explained that due to the nature of the health financing system in the country, it is difficult for most patients to fund the treatment required for prostate cancer.
According to him, prostate cancer is potentially curable disease, adding that being diagnosed of it is not a death sentence.
He, however, noted that most patients present themselves late, thereby making palliative option the only treatment for the physician.
"Facilities for radiotherapy are limited to five teaching hospitals in Nigeria and there is no time whereby all the five are optimally functional at the same time," he said.
Kuranga called on the National Assembly to "enact a law that will allow the aged in Nigeria to
access free medical treatment for prostatic disease".
He said that "in the developed world, particularly in the United Kingdom and the United State of America, when one attains the age of 60 years, transport and medical services are obtained free of charge".
The don added that "there should be improvement in the financing of Tertiary Health Institutions so that up-to-date equipment can be purchased and relevant training provided".
He also pointed out that the ailment is more aggressive among black African men who were more likely to be affected and die from prostate cancer.
The don enjoined men to eat healthy and minimise the consumption of saturated fat and red meat.
"Men's diet should be rich in lycopene (tomato) and other nutrients such as carrots and fresh vegetables, which are in abundance in Nigeria.
"It is also advisable to consume foods that are rich in Omega–3 fatty acid derivable from fish," he said.