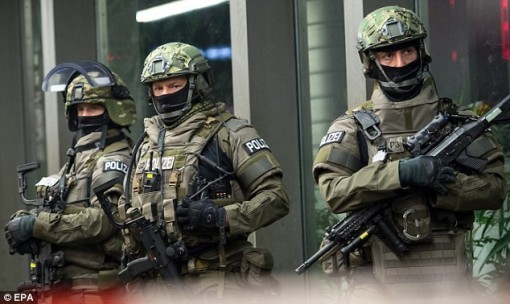 German police continued demolishing anti-coal activists' treehouses in an ancient forest near Cologne on Monday to make way for a planned open-cast lignite mine.
The police deployment on the fifth day of breaking up the protest had gone peacefully, a police spokesman at the scene said.
Some 20 to 30 people were carried off, with just one resisting.
"Thus far 28 of around 50 tree houses had been cleared and 19 of them demolished.
"Things are proceeding rapidly,'' the spokesman added.
German energy giant RWE, which owns the forest, intends to clear some 100 hectares of land to mine for lignite — a low-grade coal considered to be one of the most polluting fossil fuels, starting in October.
But the woods contain centuries-old beech and oak trees and are home to a protected species of bat.
Environmental activists first occupied the forest six years ago, According to the Hambi Bleibt (Hambi Stays) campaign group, building tree houses and tunnels.