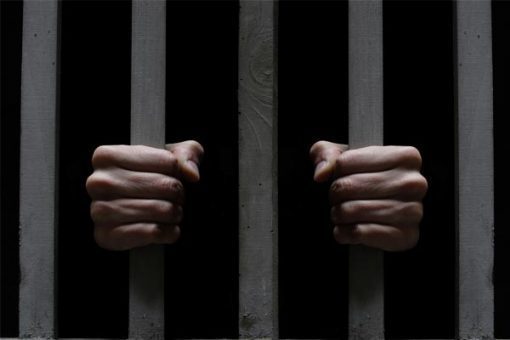 Paul Iyoghojie
A danfo bus driver, Obinna Obasi, 36 has been sentenced to one month imprisonment for stealing a wallet belonging to a police officer, Neka James inside his Lexus.
The wallet, police said contained driving license ,voters card, retired SPO ID card, three ATM cards, N33,000 and 20 dollars.
The convict, a resident of 9, Odo Street, Obalende, Ikoyi, Lagos was jailed by Magistrate Ope Agbe in charge of Court
12 at the Igbosere Magistrates, Lagos Island after the convict pleaded guilty to the one count charge of stealing a wallet preferred a against him by the police at the Ajah Division, Lagos.
Police counsel, Cyriacus Osuji informed the court in charge No L/64/2018 that the journey to jail started for the convict on 28 August, 2018 at Chevron roundabout, Ajah, Lagos when the convict drove his Volkswagen T4 bus with Reg.No LSD 61 XT dangerously and hit the complainant's Lexus SUV.and caused damage to the car.
Osuji told the court that following the damage caused to the SUV, the convict pleaded with the complainant to follow him to his panel beater to fix the SUV.
He said that thinking that the convict was sincere with his efforts to fix his car, the complainant told the convict to sit at the back seat of his SUV and drove to the panel beater's workshop only for the driver to steal the wallet the complainant kept at the back seat of his SUV.
Osuji said that on reaching the panel beater's workshop, the convict lied to the complainant that he was going to the bank to withdraw money to pay the panel beater to fix the SUV, but abandoned the complainant at the panel beater's workshop and escaped with his wallet.
Osuji said the offence, the convict committed was punishable under section 287(7) of the Criminal Law of Lagos State, 2015.
The convict pleaded guilty to the crime in the open court and said that the devil pushed him to steal the wallet.
The convict also pleaded guilty to the facts of the matter presented before the court by the police prosecutor.
Magistrate Ope Agbe subsequently sentenced the convict to one month imprisonment without an option of fine.

Load more