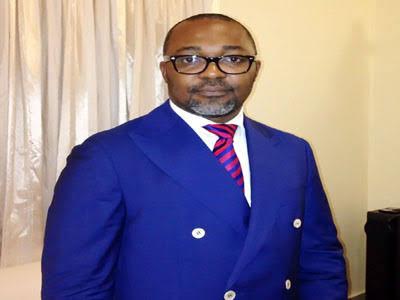 Tunde Bello
On 1 October, incidentally Nigeria's Independence Day, the Nigerian film and television industry will begin its walk to freedom from the plethora of challenges that have held it down from becoming a world class entity. The envisaged walk to freedom, given the progress it has made despite mile-high odds, is not expected to be a long one and starts with the take-off of the MultiChoice Talent Factory (MTF) Academy in Lagos as part of a continent-wide initiative conceived to considerably raise the standard of local content production by producing the next generation of filmmakers, who are to be provided with skill sets capable of taking them to global prominence.
The same day, two other MTF Academies will take off in Zambia and Kenya. Each of the regional academies will admit 20 young men and women with a desire to make careers in film and television and become entrepreneurs.
Launched in May, the MTF Academy, the first of its kind on the continent, is part of the broader MTF Project, which also includes the MTF Masterclasses and the MTF Portal.
The West African regional MTF Academy, like the others, will offer students the opportunity to acquire theoretical knowledge and hands-on experience in cinematography, film editing, audio production and storytelling over a year-long programme fully funded by MultiChoice. The programme, which is being run in conjunction with reputable educational institutions in host countries, will help students develop their talents, connect with industry professionals and tell authentic African stories through a comprehensive curriculum, which will see them leave the Academy with the knowledge and skills to contribute professionally to the film and television industry.
During the course of the programme, MTF Academy students will produce television and film content that will be aired on our local M-Net channels across MultiChoice platforms such as Africa Magic, Maisha Magic East, Maisha Magic Bongo, Zambezi Magic, M-Net and SuperSport to reach African audiences on the DStv and GOtv platforms
The MTF Academy for West Africa is headed by accomplished Nollywood professional, Femi Odugbemi. His role will see him transfer the vast repertoire of skills acquired from decades of working in Nollywood to the next generation of Nigerian and Ghanaian filmmakers, who make up the MTF West African Academy.
Odugbemi is a man with gravitas. Aside from being a leading light in Nollywood, he is a voting member of the United States Academy of Motion Picture Arts and Sciences. He recognizes the need for the next generation of African filmmakers to acquire skills that could significantly improve their craft and ensure greater acceptance of African storytelling globally.
"We must consciously build capacity so that our next generation film makers and producers can also create wealth and create employment by being entrepreneurs as well," explained Odugbemi.
While the talent and doggedness of the African storyteller have yielded strong and steady streams of productions in the shape of hit movies, television shows and other content genres, the African film and television industry still trails its older counterparts on many counts.
These include, but not limited to, technical skills and access to funding. The African movie industry is huge, ranking third behind America's Nollywood and India's Bollywood.
According to Fortune Magazine, Nigeria's Nollywood is Africa's biggest film industry. Like Nigeria, a number of African countries have nicknames for their local film industries. Uganda's is Ugawood, Ghana's is Kumawood, while Tanzania's is Swahiliwood. Even before the boom of the Afro film industry in the 90s, African talent for storytelling had been recognized. In 1987, Malian filmmaker Souleymane Cissé, became the first African filmmaker to win a prize at the Cannes Film Festival. His film, Yeelen, won the Jury Prize at that year's festival. African filmmaking has a long history Bon Voyage Sim, released in 1966 is one of Africa's oldest animated film. The film was made by the Nigerien filmmaker, Moustapha Alassane, who is regarded as the Father of African Animation.
Majority of local African films are released and watched via the DVD platform, as opposed to at the cinema. Distribution channels are a headache for much of the African creative film industry, but local consumers nonetheless remain the backbone of the industry. With the curriculum designed to provide theoretical knowledge and practical, using top-tier industry experts, the march to excellence has begun. Nollywood, Ugawood, Kumawood are all ready to soar.
"Professional training is key to success in any occupation. We need interventions like the MTF so that emerging filmmakers are better equipped in the creative processes that have scholarship and technology at their foundation. We must consciously build capacity so that our next-generation filmmakers and producers can also create wealth and create employment by being entrepreneurs as well," explained Odugbemi.
The importance of this project to the future of the Nigerian film industry cannot be overemphasized.
Bello writes from Abuja