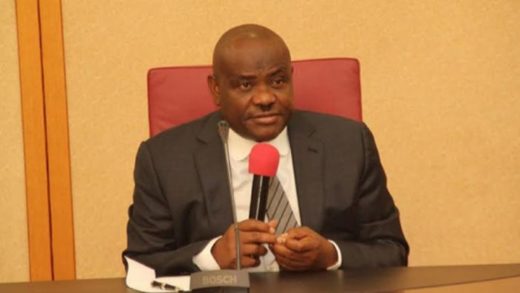 The Founder of Integrity Group (TIG), Livingstone Wechie, on Monday alleged that the Rivers Government was misleading the people and urged it desist from using blatant distortion of facts for political campaigns.
Wechie told the News Agency of Nigeria (NAN) that it was improper for the government to play politics with records, especially those that had to do with the people.
He described as irresponsible the manner the Rivers Government had distorted facts to score cheap political points.
According to him, his organisation have always called for truth and justice in Rivers irrespective of political party affiliation or tribal divide.
Wechie said that it was unfair to sweep under the carpet the contributions of his organisation in building a greater and better Rivers, especially justice.
He particularly frowned at the crediting of courts' reopening in Rivers to the PDP-led state government, saying that his organisation championed it solely.
"I respectfully submit that Rivers Governor should never take credit or speak boldly on this matter as a campaign point because it is misleading.
"He just used it as a campaign card on radio with no genuine effort to reopen the court until we made the coast clear,'' he said.
Courts in Rivers were closed toward the end of Chibuike Amaechi's tenure as governor of Rivers.
Gov. Wike, however, accredited the reopening of the courts to the late Attorney-General of the state, Chief Chinwe Aguma, during his funeral service last week.
Load more