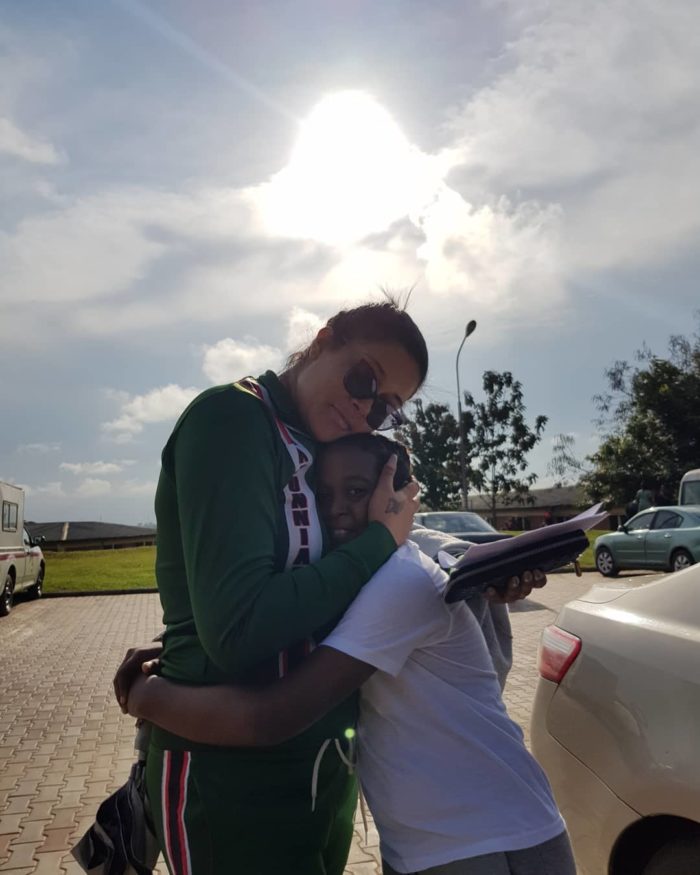 Nollywood actress Adunni Ade posted an epic picture of herself and son who has just commenced his boarding education.
The mom of two held her son tightly while they both struggled to leave each other… see a photo and her post here…
My Dear Son,
Being your Mother has been one of the most challenging roles ever yet one of the most fulfilling. From carrying you for 40 weeks + 1 day, to raising you to this Fine, humble young man you've turned to be, I can only pray God continues to Bless, protect, guide, guard you in every step of your way. 1st phase is over, 2nd phase started, Boarding. You are truly my best friend. I love you both eternally! All the way to the moon and back. Gosh!
Arami o gba o! 😭😭😭😭
@dmanyoung
Thanks @aydenbyoung for capturing this.
Chaiiiii! I cannot get up from my bed ooo!!