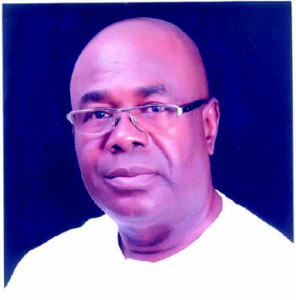 The National Population Commission (NPopC) says registration for birth and death certificates are offered free by the commission.
The Chairman of NPopC, Chief Eze Duruiheoma, made this known in an interview with the News Agency of Nigeria (NAN) on Wednesday in Abuja.
Duruiheoma was reacting to allegations by some Nigerians that they were being charged various sums from N2,000 upwards at the different registration points established by the commission across the country.
"The commission does not charge for issuance of birth or death certificates, but rather the private organisations engaged for the job,'' he explained.
According to him, the certificate is free for children from 0-days to 17 years of birth, after which a N2,000 penalty is imposed on defaulters who must also produce an affidavit from a law court.
Duruiheoma however explained that the commission had engaged the technical services of the private sector under a Public-Private-Partnership (PPP) arrangement in order to remedy the challenge faced by NPopC in the vital registration process.
According to him, it is the responsibility of the commission to register births and deaths, but there is difficulty analysing the register due to analogue way of processing information.
He explained that NPopC got approval to engage Socket Works Ltd under the PPP after consultation with necessary authorities including the SGF.
Duruiheoma underscored the need for the partnership, saying that the commission has been struggling over the years to switch from analogue to automated ways of registering births and deaths.
"The commission has been struggling over the years to switch from analogue to automated, but couldn't do that due to lack of funds.
"Births and deaths are being registered by hand and the states struggle to put the data together and even when they do, it is difficult for us in the headquarters to analyse it," he explained.
He confirmed that the private firm "charge a token'' for secured facilities featured into the certificates and maintenance of other facilities such as computers and networks used in processing the documents, and not for the certificates per se.
He added that the fee charged by the company was also for the improved quality of the birth certificate to secure it against replication and forgery.
"However, I have not been briefed on how much the company is charging for the birth registration,'' Duruiheoma said.
Besides, he explained that NPopC had introduced a pilot scheme after engaging the firm in the FCT, Enugu, Kano, Lagos, Edo and Rivers States.
"So far, the pilot scheme had just kicked off in Lagos and FCT,'' the chairman said.
Duruiheoma assured that if the scheme succeeded in Lagos and Abuja, it would become a model, but if it failed it would be called off.
He therefore expressed gratitude to UNICEF for its support to the commission in the birth registration process.