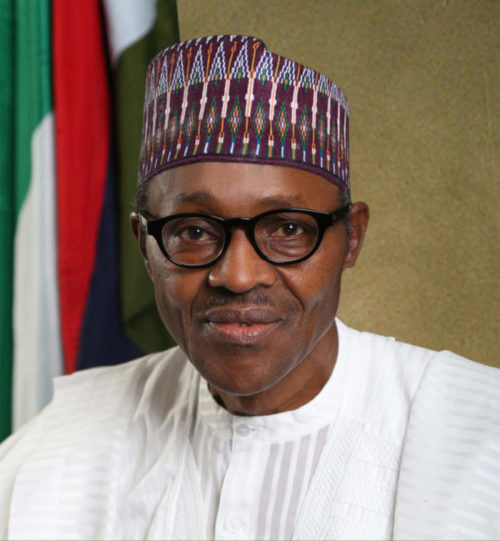 President Muhammadu Buhari and 87 other Presidents are expected to address the 73rd Session of the United Nations General Assembly Tuesday, Sept. 25 at the UN headquarters in New York.
Buhari is expected to deliver Nigeria's National Statement on the date, which is the first day of the general debate of the General Assembly high-level events.
The Nigerian leader was initially placed as the number 20 on the list of the speakers out of the 193 world leaders that would address the Assembly.
However, the revised list obtained by NAN showed that Buhari is now the number 18 on the list of the speakers, now speaking before the leaders of Japan and the United Kingdom.
He would deliver the address to the General Assembly during the afternoon session on the first day between 7.00 p.m. and 8.00 p.m. (between 12 midnight and 1.00 a.m. Nigerian time).
The President of Brazil would be the first world leader to present his address to the 73rd session followed by the U.S. President, Donald Trump, the traditional second speaker, being the host country.
UN Spokesperson, Mr Stephane Dujarric, said the number of participating Heads of State and Heads of Government in 2018 are higher than that of 2017.
"In advance of the plenary session, 88 Heads of State and 45 Heads of Government have confirmed that they will attend this session, which is up from 77 Heads of State and 37 Heads of Government last year.
"Regarding other events, as of today, the Department for General Assembly and Conference Management has received 342 requests for meetings during the high-level week. Compared to the same time last year, 343 requests had been received.
"As of today, the UN has received a total of 741 requests for bilateral meetings amongst Member States.
"This number will increase during the next week. Later in the week, the number of bi-laterals for the Secretary-General will be announced," the UN spokesperson said.
UN Secretary-General Antonio Guterres, in his remarks at the opening of the 73rd session of the UN General Assembly, told the Member States that they would have a busy session ahead of them.
Guterres said that the UN needed action for peacekeeping, financing for the 2030 Agenda, empowerment for the world's young people, urgent steps to end poverty and conflict, and much else.
The Secretary-General encouraged the Ambassadors to tell their leaders to come to next week's high-level week ready to be bold, ready to cooperate, and ready to forge solutions.