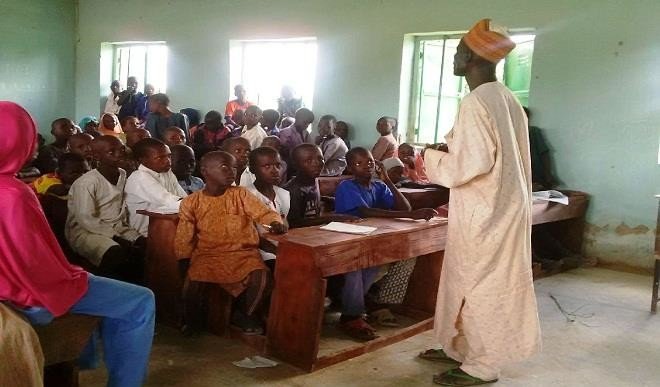 No fewer than 252 nomadic schools in Jigawa have benefited from a N126million grant by the Global Partnership in Education (GPE), an NGO operating in the state.
Alhaji Ali Manu, the Executive Secretary, Jigawa Agency for Nomadic Education, made this known in an interview with the News Agency of Nigeria (NAN) in Dutse on Wednesday.
He said that the grants was given from January 2017 to date, pointing out that each of the 252 schools received N500,000.
He explained that the grant was used to renovate some of the schools and to also provide temporary shelter in communities where there are no schools.
Manu added that the renovations assisted in keeping pupils in classes during the rains or dry seasons.
He said that some of the grant were used to purchase teaching materials.
The executive secretary added that some of the schools used the money to buy play kits for Early Child Care Development Education department in their schools.
According to him, the NGO, under its Girl Grant, also gave N20,000 to girl pupils in nomadic schools to encourage parents allow them attend classes.
"The N20,000 grant to girl pupils was to enable them buy uniform, sandals, books and other necessary learning materials so that no parent will have any excuse not to send their daughters to school.
"The grant has significantly increased girl pupils enrollment and retention in our nomadic schools," Manu said.