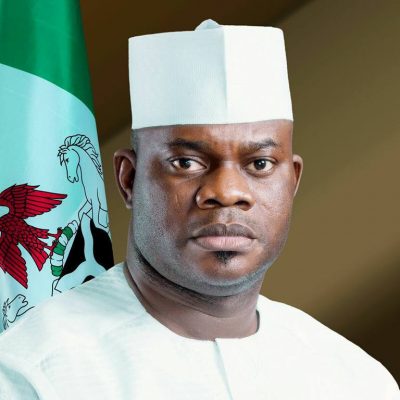 The Kogi Government on Tuesday commenced the distribution of foodstuffs and other relief items to victims displaced by recent flood that has ravaged parts of the state.
Mr Sanusi Yahaya, the state's Commissioner for Environment and Natural Resources, announced this at the official flag-off of the distribution on Tuesday in Lokoja.
According to him, the National Emergency Management Agency ( NEMA) had also sent some relief items such as matresses, blankets, and mats, among others, to be distributed to the flood victims at the Internally Displaced Persons (IDP) camps across the state.
"Since NEMA has brought non food items, the state government decided to procure food items for victims to enable them feed themselves in the camps.
"This is just the first batch of the distribution, more items are underway because our governor has graciously approved the release of funds to get more of the food items," Sanusi said.
The commissioner appealed to individuals, corporate organisations and professional bodies to assist the flood victims with foodstuffs and other relief materials, and that government alone may not meet the needs of the displaced persons.
He, however, commended the Rotary Club and the National Association of Nigeria Nurses and Midwives (NANNM), in the state for supporting the victims with medicare, foodstuffs and other items.
"The Kogi government really appreciate the gesture of those who supported the victims. It goes to show that you care and we see it as a big gesture which we call on others to emulate.
"We have put measures in place to ensure adequate supervision so that items donated get to the affected victims," the commissioner said.
Mr Hassan Ayegba, the Executive Secretary of Kogi State Emergency Management Agency (SEMA), said the state government had established over 25 camps for flood victims across the state.
According to Ayegba, over 200, 000 households have been affected by floods, adding that efforts were on, in collaboration with NEMA and the Nigerian Navy, to rescue those that were trapped by high water level in their communities.
On his part, Mr. Yakubu Ocholi, the Senior Special Assistant to Gov. Yahaya Bello, on Emergency, said the state government would ensure the items donated got to the real victims.
"This regime under Gov Yahaya Bello, will ensure that the victims get these items directly without any third party," Ocholi said.
The Commissioner, the Permanent Secretary of Ministry, SEMA, NEMA, Red Cross, and the secuirty agencies, also monitored the dustribution of the food items directly to the victims.
Items distributed to the flood victims in Lokoja camps were rice, sachets of tomatoes, cartons of milk, milo, salt, and detergent, among others.